Okonkwo Seeks Development of Afrocentric Democratic Culture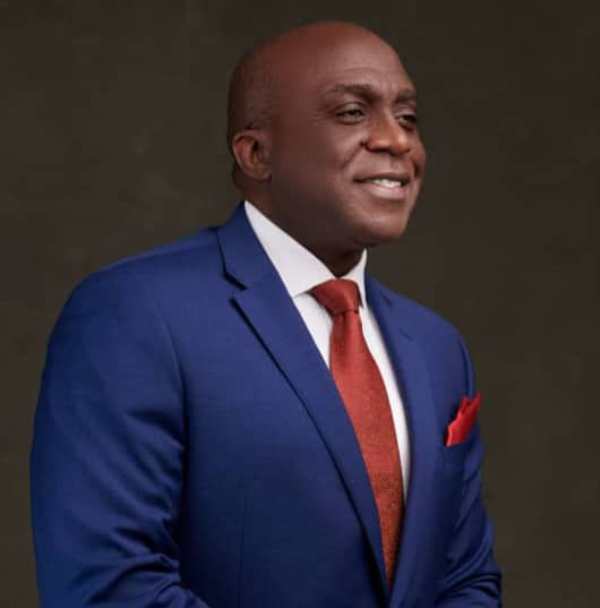 Chairman of United Nigeria Airlines, Prof. Obiora Okonkwo has tasked political anthropologists across universities in Africa on the development of an indigenous democratic culture that imbibes the traditional values of the people of the continent.
He made this call while delivering the keynote address at a two-day international hybrid political conference of the Nnamdi Azikiwe University, Awka recently. The well-attended conference, which was themed, "Political Transitions and Economic Development: The African Experience" attracted political scientists from across the continent and afforded the conferees the opportunity to explore the intricacies of the practice of democracy on the continent.
According to Prof. Okonkwo, developing and inculcating an indigenous democratic culture that embodies all traditional African values and norms may be a new roadmap towards instituting a democratic practice that is enduring as well as eliminates problematic transitions.
He argued that incessant forced transitions in Africa, many of which had led to bloodshed as well as huge economic and development losses, could be traced to the imposition of a democratic habit that is alien to traditional African cultural norms.
"Even as we task the political anthropologists in our universities to help develop an Afrocentric democratic system of governance", Prof. Okonkwo stated that "we must, especially in Africa, try to resolve the tension between liberal democracy as prescribed by the West and the welfare state and social democratic system that is more in sync with the continent's communitarian system of living reflected in such time-honoured axiom as it takes a village to raise a child."
According to him, "liberal democracy privileges individual rights and capitalist values at the expense of the collective or what we generally refer to as public interest".
Prof. Okonkwo insisted that "for some critics, democracy is simply foreign to Africa and can never work. Others, however, underscore the need for Africa to develop a model of democracy that reflects its cultural values and systems; drawing from the continent's pre-colonial governance structures."
He noted that political tension and forced transitions in the continent had imperiled economic advancement with the attendant loss of momentum on governance which had, to a large extent, been responsible for the rise in poverty in African states.
Okonkwo noted that "Africa's experience with democratization, with very few exceptions, has often stagnated at the phase of transition resulting in a great deal of frustration and disenchantment among the people many of whom remain mired in multidimensional poverty."
He argued that "theorists of democratization in about the past three decades broadly conceive as a two-step process of transition and consolidation which are neither linear nor inevitable", adding that "among the key features of the transition phase is the end of authoritarian rule, the conduct of elections, even if flawed, the establishment of some basic rules regarding the conduct of state power and relative access to those by both the political class and society at large, among others."
Besides calling for the development of an indigenous democratic culture that embodies traditional African values, Prof. Okonkwo, however, insisted that for democracy to take firm root, bring an end to forced transitions and answer to the yearnings of the people for development, African states must begin to institutionalize behaviours that endear democracy to the people.
Prof. Okonkwo listed weak institutions, ethno-political and religious divisions, economic disparities, and external influence alongside the partisanship of security forces as some of the factors responsible for forced transitions on the continents.
He, however, canvassed the strengthening of democratic institutions, promoting inclusive governance, enhanced civic education and voter awareness, strengthening security measures, international support, and diplomatic engagement among steps necessary to eliminate forced transitions in Africa.
"African countries should prioritize the strengthening of democratic institutions, including electoral commissions, judicial systems, and oversight bodies. These institutions need to be independent, transparent, and accountable to ensure fair and credible elections; building trust in the electoral process can help reduce the likelihood of problematic transitions and post-election violence; encouraging inclusive governance and inclusive political participation is vital for reducing election-related tensions; investing in civic education programs can help to inform citizens about their rights, the importance of peaceful elections, and the consequences of election violence.
"African governments should prioritize the strengthening of security measures during elections. This includes adequate training and equipping of security forces to handle election-related security challenges professionally and impartially; building and strengthening mechanisms for peaceful dialogue, negotiation, and dispute resolution to address issues and conflicts arising during elections and as such help foster peaceful transitions, as well as engaging international partners, regional organizations, and neighbouring countries should provide support and engagement to help prevent and address election violence and transitions in Africa", among others, he said, can help see Africa through forced transitions.