About Chiedu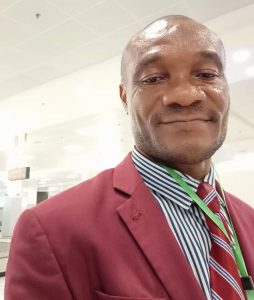 Albinus Chiedu is a journalist, media consultant, events management professional, life development coach, researcher, marriage columnist and author, Bible teacher and preacher. He has practiced journalism since 2000.
Chiedu is a graduate of Daystar Leadership Academy, Lagos, Nigeria; a graduate of Mass Communication from the Institute of Management & Technology, Enugu, holds an Advanced Diploma in Human Resource Management from the University of Lagos and a Diploma in Theology from All Nations for Christ Bible Institute, Benin City. He also holds a certificate from Calvary School of Ministry, Lagos.
Professional training certificates include Investigation Management/Media Relations Certificate from the Southern California Safety Institute, USA; Events Management Course For Project Professionals by The British Project Professional Society, UK; Airports Correspondents Basic, Advanced & Management Courses at Nigerian College of Aviation Technology, Zaria; Training On Developing Team Work & Team Behaviour at Chartered Institute of Personnel Management of Nigeria; Principles of Specialized Reporting Course at Landover Aviation Training School;
Chiedu has six books to his credit, including THE PEOPLE WHO ARE NIGERIA'S PROBLEM (2022); SECURITY ISSUES IN NIGERIA: A Media Perspective (2013); THE FALSE PROPHETS IN NIGERIA: Their Secrets & Antics (2015); MAKING YOUR MARRIAGE WORK (1st published in 2009, 3rd edition-2018); HOW TO PASS EXAMINATION (2006), amongst others.
His years of experience in Christian ministry and marriage mentorship have come handy to many, as his marriage and teachings on marriage have positively influenced thousands of individuals and couples.