Can Your Difficult Spouse Ever Change?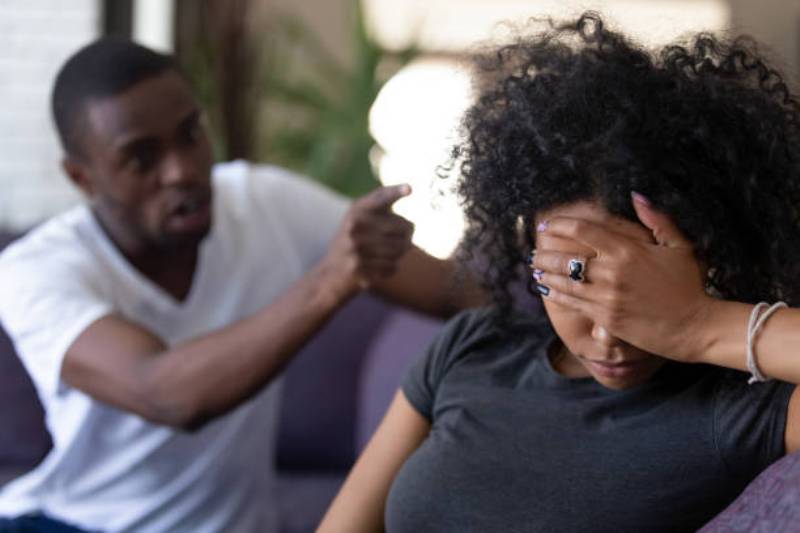 The late boxer, Muhammed Ali was an orator. There was one of his remarks that was striking. He said: "Impossible is just a big word thrown around by small men who find it easier to live in the world they have been given than to explore the power they have, to change it. Impossible is not a fact. It is an opinion. Impossible is not a declaration. It is a dare. Impossible is potential. Impossible is temporary. Impossible is NOTHING."
Perhaps you have deleted your spouse from the list of people that can ever change from difficult spouse to good spouse. Your perception is understandable because if you have been sick for so long, it is possible to even get scared of healing. It is easy to say to me: "You don't understand what I am going through. My spouse is irredeemable. I have done so many things to make him or her change. Nothing worked. Whatever counsel you are giving me now cannot change my spouse."
Listen! You have not reached your wits end as you have assumed. Look inwards. Maybe the difficulty you see in your spouse now has been persistent because you are busy comparing and envying another couple from a distance. If it is about social media deceit, don't begin to feel you have married the wrong person because of the social media photos of happily married couples you see. Such photos hardly have images of people with frowned faces. That is how deceptive it can be. You may be happier in your relationship than those you are despising your spouse for, over their photographs.
A proverb says that the household that pounds yam noisily should not think that members of the other household who do not pound, do not eat food. If you think the marriage of the other couple is working, don't get carried away. They have their own storms too and they have their own ways of calming their own storms noiselessly. The grass, they say, always looks greener on the other side.
"Why is my spouse like this? You may ask. The answer is simple. There are troubles everywhere in this world. Jesus even said: "These things I have spoken to you, that in Me, you may have peace. In the world, you will have tribulation; but be of good cheer, I have overcome the world." (John 16:33).
Look around and see. You have issues with either your parents, your siblings, your friends and colleagues, and so on. It is natural to have one issue or the other. Don't use any conflict in your relationship with your spouse to try to justify the claim in some quarters that marriage is always hard. It is not any harder than any other relationship you have in life.
It is only in case of threat to your life that you can complain in marriage. Even when that happens, there is a solution. The solution is not in complaining and accepting intimidation by the devil.
There is a common mistake that people facing marital challenges make. When your clothes develops fault, you get a taylor to fix it. When your car is faulty, you get a mechanic to fix the car. But when you have a pain emotionally or spiritually, you attempt to fix it yourself instead of seeking the expert. There is an expert in fixing your spiritual and emotional pain. He says:
"Come unto me, all ye that labour and are heavy laden, and I will give you rest" (Matthew 11:28).
When you allow Jesus Christ to handle your marital issues, he will give you divine wisdom to handle this human being called your spouse.
Secondly, you are as good as the people you interact with most; those you call your friends and associates. Do away with those who despise your glory and honour by amplifying the weaknesses of your spouse. They are your enemies, assigned by Satan to break your marriage. As long as you remain with such people, the difficulty in your spouse will increase rather than reduce. You need marriage advocates rather than condemners as friends. You need marriage believers rather than unbelievers. You need godly people around you.
Do not frown at marriage or begin to pity marriage aspirants just because of your bitter experience. That would amount to telling people to stop building houses because you saw a burning house or a collapsed building. Would you tell people to stop buying cars because you saw a road accident?
My brother! My sister! Do not write off your spouse, because you are not God. Your difficult spouse can change. How do I know? Paul was an unbelievably difficult person as Saul, persecuting Christians on behalf of Satan. When the supernatural power of God hit him, he made a U-turn and became a tool used by God to write God's WILL for man. That is why his writings are in new testament of the Bible. Check the meaning of testament and see.
Today, we know of former native doctors, prostitutes, armed robbers or cultists who are now preachers of the gospel of Jesus Christ. The same power that delivered such people is available today and can change your spouse.
Your spouse is not as difficult as you think in the estimation of God. Your spouse is simply waiting for a manifestation of divine power of change. This depends greatly on your faith capacity, your prayer life and your positive attitude towards the situation.
You may wish to answer this question from God to you: "Behold, I am the LORD, the God of all flesh. Is anything too difficult for Me?" (Jeremiah 32:27).
Do you love your spouse? Wish your spouse well. Show your spouse love as instructed by God. Pray for your spouse and have faith in the God you pray to.
You can also place an order for a copy of the book, MAKING YOUR MARRIAGE WORK by Albinus Chiedu.
Your marriage shall be a blessing and a testimony in Jesus name. Amen.
FOR QUESTIONS, PRAYERS, COUNSEL, CONTACT
Pastor Albinus Chiedu
+234 8038117704
[email protected]