Why That Marital Relationship May Not Work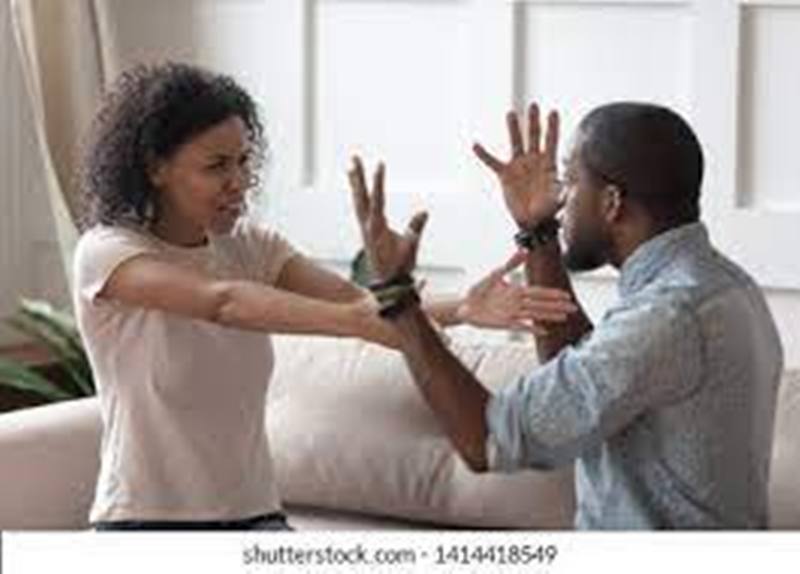 Every question has an answer. Every problem has a solution. Solution could be delayed but solution will definitely come. Solutions may not be convenient or comfortable but solution always exists. God cares less about your convenience. He cares more about your fulfilling his purpose. Solution might not turn out the way you expect it to, but solution will come.
The solution applied to every challenge in life including marital challenge is acceptable as long as it fits into the basic formula for answers. There is a formula for operation of every phenomenon; a formula for solving every problem or resolving every challenge. Once the right formula is not adopted for operation, the problem may never be solved.'
I am not speaking in parables today. Just follow me. Now, there are different types of aircraft, car, fan, etc. Once the basic formula of motion in physics is not adopted, none of these inventions or products can function as expected.
If you have been reading this Marriage Clinic Column since August 2015, you would realize that I have always repeated my maxim: "Every brand new car comes with a manufacturer's manual. Any attempt to operate the car outside the manual's specifications will lead to problems. In the same vein, an attempt to operate marriage outside the guidelines from the manual of the originator of marriage (the Bible), causes avoidable problems." This is the truth.
Why has divorce rate doubled overtime and what is that thing that makes a marriage to fail? The answer is simple. When players in marriage abandon the basic formula for successful marriage, they tend to look for the wrong things in marriage. They end up never finding the things. Then, the marriage fails.
One of the major challenges is that humanity has submitted to personality instead of divinity. Jesus Christ said: "If anyone would come after me, let him deny himself and take up his cross and follow me. " (John 16:24).
When you are not willing to deny yourself in marriage, you are already outside Christ. I don't care the title you bear in church or for how many years you have been a church person. Once Jesus Christ possesses your heart, there is no longer a YOU. You surrender everything, including your relationship for him to rule over. Then, he, the prince of peace, ensures peace.
Many people have entered marital relationship looking for godship. There can never be two captains in a ship. When gods come together, they destroy one another because that is the occupation of their master. "The thief comes not but to kill, steal and destroy…" (John 10:10). A woman that refuses to submit to her husband is a problem to the marriage. A husband that is so full of himself that he refuses to submit to the word of God is a problem and a disaster to his family.
God by nature, is love. "He that loveth not knoweth not God for God is love." (1st John 4:8).
This was the basis for the biblical instruction in Ephesians: "Husbands, love your wives, even as Christ also loved the church, and gave himself for it." (Ephesians 5:25).
The Bible requests from the wife, submission to her own husband. After Satan deceived Adam and Eve in Genesis, God told the woman "…thy desire shall be to thy husband and he shall rule over thee" (Genesis 3:16).
So, if you are a wife and you are not desiring your own husband, you are already outside the WILL of God. There was also a biblical instruction to wives. "Wives, submit yourselves unto your own husbands, as unto the Lord" (Ephesians 5:22).
The duty of a husband is to love his wife. The duty of a wife is to submit to her own husband. If you are either of this party and you are not complying with this order (formula), you are the problem of your marriage.
Another reason for failure of marriages today is that a woman is looking for a wife to marry instead of a husband. A man is looking for a husband to marry instead of a wife. What do I mean?
A young man is old enough to get married and is looking for a lady to marry. He is looking for a lady that works in a blue chip company, comes from rich parents or has plenty of money, so that when they get married, the wife becomes the husband by being the one to provide financially for the home, sponsoring everything, after sponsoring the wedding. She is now the one that dictates what happens in the house. The man sits down, does nothing but waits for the wife to do what he ought to do as a husband. That is an error.
Are you this young man I am describing? If you are yet to find a suitor, you need to change your perception. Be responsible in your reasoning. Stop looking for a husband. Look for a wife. If you walk into such order, it will definitely get to a point that the woman discovers the error and crisis may set in. If you are already married and the situation is a challenge to you, you need counseling.
Maybe you are an unmarried lady. Instead of waiting on God for a husband, you are looking for a guy that will do whatever you say and live by your terms. He must allow you to decide which job he does, the house you guys will live in, the school your children will attend, date and venue of the wedding, who and who should visit you guys after marriage, and so on. He has to listen to your orders and obey them. My dear, you are looking for a wife instead of a husband. If you continue with this mindset, you will either never get a husband or end up marrying the wrong man.
Only adherence to God's biblical instructions makes a marriage work. You can place an order for a copy of the book, MAKING YOUR MARRIAGE WORK. Lets talk.
FOR QUESTIONS, PRAYERS, COUNSEL, CONTACT
Pastor Albinus Chiedu
Mobile: +234 8038117704
E-mail: [email protected]