What 'Olosho' Association Can Do For You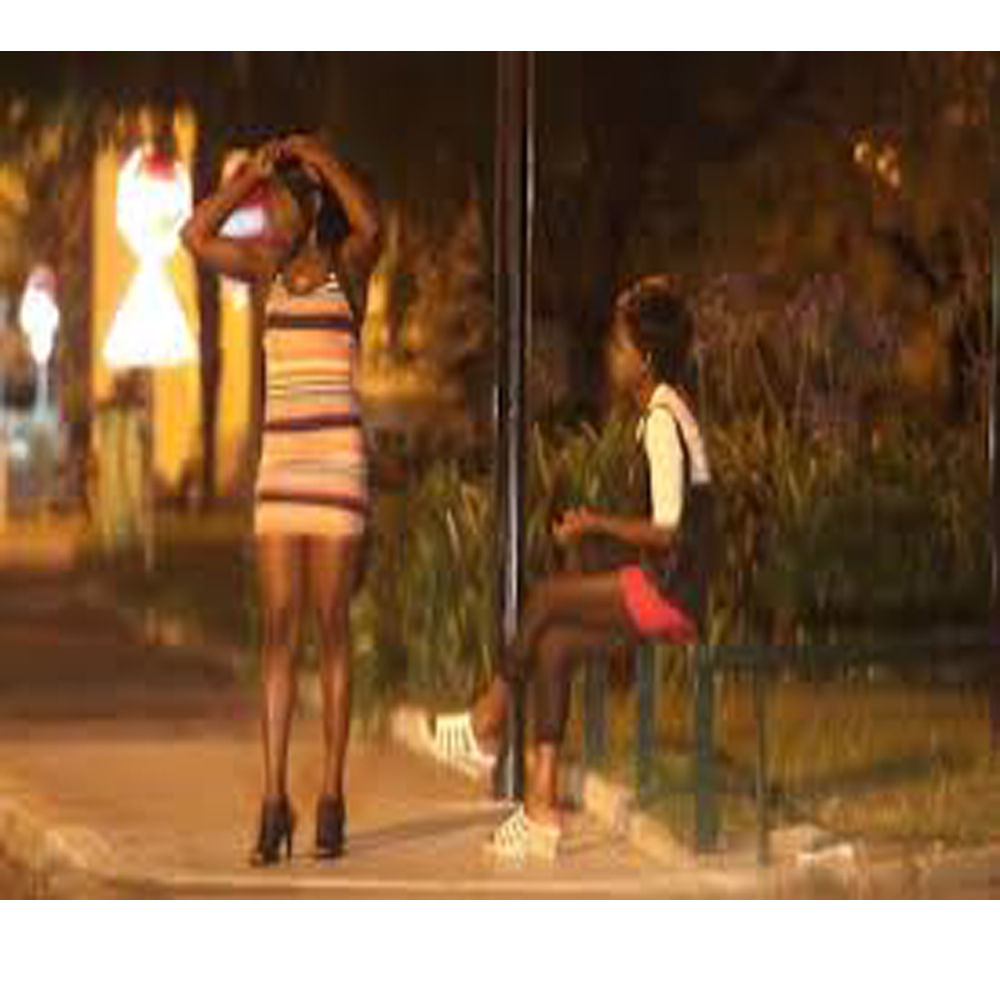 The Yoruba word 'Olosho' has been defined by the dictionary of FaajiHouse as "a lady who engages in the act of having sex in exchange for money or material things." Olosho falls into a category of street girls.
Sexual prostitution is a very old profession and there are various types of prostitutes. Apart from roadside prostitutes, there are corporate prostitutes, blow job employees and then, consultants who coordinate and arrange sexual sins.
Olosho however, represents a modern and advanced form of seasoned prostitution. It has become more coordinated to the extent that parents of many of the people (including teenagers) involved in this form of modern slavery have formed associations. They are not ashamed of the slavery. There is now a collaboration to make this evil lifestyle more coordinated.
I will address the parents of Olosho in subsequent write-ups. This piece is targeted at Olosho.
Before you allege that I might not understand what you are going through and your reason for disrespecting your marital vow or for your indiscriminate sexual lifestyle, you need to do some sober reflection.
Most categories of commercial sex workers advance some of the following as excuses for their lifestyle.
"Life is not easy. The economic situation looks hopeless. What else can I do? I will just use what I have to get what I want. God understands."
"How else does God expect me to take care of my family without job?"
"My income or salary is just too small. I need to meet up with family responsibilities."
"All society respects is money, not how I get it. I don't care what they think about me. Let me just get it."
Your reason for prostitution could also be that you were raped or gang-raped as a kid. No? Maybe you were raped years back by an uncle, a trusted friend, relative or even your father. Now, it is affecting your pre-marital or marital relationship.
Perhaps your experience was the result of parental neglect or abandonment. It could also be that you have been forced by parents, guardian or some other authority to marry someone you never loved or wanted to marry. You are now trying to get back at parents or society for forcing you into such enslavement.
Because of your horrible experience, having sex is no longer a sacred thing to you. You feel your body and life is valueless and of no dignity. Maybe as a wife, you are sleeping with different other men, just to get at your betrayer or heart breaker of a husband. Your case could also be that you are just a nymphomania (hardly sexually satisfied).
Are you like the single 24-year-old young man who told us he had dated close to 50 girls? If you are, there is a need to look into your background. It may be that you are simply copying your biological father, guardian or someone. You could also be suffering from peer group influence or warped orientation. Your problem could equally be your environment. Maybe you live in or close to a brothel or an environment where fornication or and adultery is a norm. Addiction to pornography could equally be your drive.
Whatever is your motivation for indiscriminate sexual life, your eyes need to be opened to the fact that you are walking pleasurably towards destruction. However, your deliverance from bondage is possible. It is time to begin to disobey the evil master that gives you the instructions you follow.
"You are of your father the devil, and your will is to do your father's desires. He was a murderer from the beginning and does not stand in the truth, because there is no truth in him. When he lies, he speaks out of his own character, for he is a liar and the father of lairs" (John 8:44)
If you have a steady life of sexual immorality, you are simply acting out the script of the father of all evil-doers, liars and enemies of God. He is determined to distort your destiny on earth, destroy your life and finally, take you to hell fire which has been set aside for him and his followers (John 10:10).
You need to disown this evil father and embrace a better guardian-Jesus Christ. When you genuinely accept Jesus Christ as your Lord and saviour, you are no longer under the father of sinners. God desires that you become his true son or daughter.
The first step out of your condition is to believe that it is possible for you to come out of the situation. Then, increase the size of God in your heart. The condition persists because you have made God so small in your heart. Maybe you don't even believe he exists again. Because of this, you are not afraid of him. You see God as a fellow man, or even a mere imagination.
The Bible says that the earth is God's footstool (Isaiah 66:1). What does this mean? It means that the whole world as big as it is, is God's leg. Imagine your size and the size of your problem before him.
"The fear of the Lord is the beginning of wisdom" (Proverbs 1:17).
You need to understand that God can effortlessly bury your dirty past and make you a new person-as new as an angel. Yes. He has been doing it.
"Therefore if any man be in Christ, he is a new creature: old things are passed away; behold, all things are become new" (2nd Corinthians 5:17).
This is the truth which the devil will not want you to see. He keeps reminding you that you are dirty. Your yesterday is gone. Today is what matters to God now. If you refuse to surrender your life for his renewal right now, this piece could stand against you on the judgement day.
"For I know the thoughts that I think toward you, saith the Lord, thought of peace, and not of evil, to give you an expected end" (Jeremiah 29:11).
God created you in his own image and after his likeness. You are like God (Genesis 1:26). You are not the hopeless, helpless, dirty, irredeemable prostitute that the devil is calling you. Reject his names and accept God's names. All will be well with your relationship.
As for using what you have to get what you want, you need to understand that there are definitely things that are more important than just what you want in life and there are dozens of alternative ways to achieve them if they are important. What you are doing to your body now is buying of problems for your future. Even those that patronize you now, including some parents may not be involved in your troubles later in life. You will carry the cross of what you are doing to your body now, alone in future. My dear! Think!
The purpose of God for your life and the legacy you will leave on earth after your existence are more important than temporary self satisfaction. Good name is better than riches. PROSTITUTE is not a good name. It is an impediment to your destiny and it can affect the destiny of your children (God's heritage), if any. But there is hope for you.
"Before I formed thee in the belly, I knew thee; and before thou camest forth out of the womb, I sanctified thee" (Jeremiah 1:5 KJV).
If you understand that God created you so that you will be a blessing to other people on earth, there is no way you can do some of the things you do.
You are not in this world for you alone. There are hundreds of young innocent minds in your street, apartment, office, church or town who see you as a model. There is no opportunity to explain to them that you are not so happy with the idea of sleeping around to get money, but that you are just doing it for ABC reason. You don't even know them but they have observed and registered your lifestyle as a standard or proper norm. They have even made up their minds that your dimension of prostitution is little compared to what they would do in future, when they attain your age or status. So, your life has an impact (positive or negative) on the destiny of many people. You see that God's judgement is near you, concerning those you have led astray with your lifestyle in this world, against his will?
God is expecting something from you at the end of your stay on earth-an account of what you did with your stay.
The truth is that you can never know the purpose of God for your life except you discover the God of the purpose. He created you. You did not create yourself (Psalm 100:3).
God did not send you into this world to expose your life to ritual killers at streets and hotels at night just to have sex and receive money. You are more valuable than that. He did not create you to come to this earth and die faster than his plan by contracting sexually transmitted diseases. This is why there is hope of mercy and healing for even those that are already victims of diseases, if only they can repent.
God has not sent you to live in the fear of tomorrow and cheapen yourself to the extent of destroying his temple.
"Know ye not that ye are the temple of God, and that the spirit of God dwelleth in you?. If any man defile the temple of God, him shall God destroy; for the temple of God is holy, which temple ye are" (1st Corinthians 3:16-17 KJV).
God did not send you into this world to traffic people to hell fire by coordinating pre-marital sex as your profession. God could not have sent you into this world to work against his will by marrying your spouse, only to toil with his or her emotions through your infidelity. By the way, God may never honour your prayers if you dishonour your spouse in anyway, including infidelity (1st Peter 3:7 KJV).
Momentary pleasure has always and will ever be destructive. Therefore, always carry your brain along whenever your heart begins to misbehave or manifest lust. Think.
All the prostitute's arguments have terrible implications. There is possibility of a damaged womb and childlessness after several abortions and systemic complications and infections. This is against God's plans for you.
A scandalous future is in the waiting. This can affect your marital life and even, create spiritual and moral burden for your children. There is an image problem, even for a corporate prostitute, before God and man, except there is a repentance and encounter with Jesus Christ.
Exposure to dangers of rape, ritual killing and sudden death is not God's plan for his creature. But this is the plight of the prostitute. The best Olosho association can do for you is to destroy your destiny, against God's beautiful plans for your life.
Above all, by working against your creator's will, misleading the younger generation to think that corporate, roadside, blow job or any form of prostitution is a positive thing, you are an enemy of God and "God is angry with the wicked everyday (Psalm 7:11).
But THERE IS HOPE FOR YOU. Jesus Christ died for people like you. He did not die for nothing. No matter how terribly deep you are into this sin of fornication or adultery, he can forgive you.
By this time yesterday, God knew that by this time today, you will be reading this piece. The journey from this moment till tomorrow is not a short journey. Don't postpone your salvation any more. What you are living now is not life. Jesus Christ canl give you a new and a better life (2nd Corinthians 5:17).
You may wish to say these words from your heart: "Lord Jesus! I thank you for dying for my sins. I surrender my heart to you this moment. I confess Jesus Christ as my Lord and personal saviour. I denounce the life of sin. Take control of my life henceforth in Jesus name! Amen.
Congratulations. You are born again now. Isn't this amazing? You are now God's friend. To grow your new faith, you need a place of regular fellowship.
For questions, prayers, personal counselling, etc, CONTACT:
Pastor Albinus Chiedu
Mobile: +234-8038117704
E-mail: [email protected] 
www.chiedualbinus.com