What Can Make Your Marriage Impossible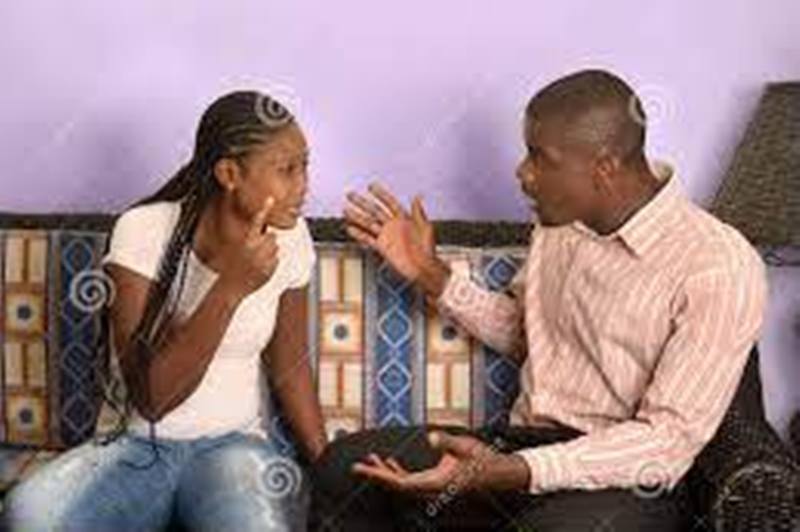 The late boxer, Muhammed Ali was an orator. There was one of his remarks that was striking. He said: "Impossible is just a big word thrown around by small men who find it easier to live in the world they have been given than to explore the power they have, to change it. Impossible is not a fact. It is an opinion. Impossible is not a declaration. It is a dare. Impossible is potential. Impossible is temporary. Impossible is NOTHING."
This is a very true saying. Nothing is impossible with God. However, there is a condition for achieving possibility in any life endeavour. A child who has a billionaire father that loves him believes and understands that if he needs anything from that father, it is impossible not to get it. However, if he doubts the capability of his father to provide his needs despite the man's affluence, he will not bother to approach the man for anything. And unless he makes the request, the man might not even know or think about providing that need.
So, when it comes to marriage, marital success is very possible. In fact, there are promises from God himself, concerning ensuring that you succeed. However, you need to meet conditions for that possibility.
Like I always say, marriage is not man's idea. It originated from God, who gave us a manufacturer's manual for operation, just like a car that comes from the factory with a manufacturer's manual. Any attempt to operate the car without complying with what the manual says will create problems. Any attempt to operate marriage or play in the marital institution without following what the word of God or the Bible says will lead to problems.
So, the first condition for a successful marital life is to believe that getting married to the correct person is possible. If you are already married but are still facing challenges, believe that your marriage can still work.
"And without faith, it is IMPOSSIBLE to please God because anyone who comes to him must BELIEVE that he exists and that he REWARDS THOSE WHO EARNESTLY SEEK HIM" (Hebrews 11:6 NIV).
So, if you are an unmarried person, aspiring to get married to Mr. or Mrs. Right, and each time you are told about prayers or given a Bible reference concerning marriage, you tell them to put Bible aside; you are preparing for an impossible marriage. You can hardly get it right with only your human thinking, which is limited (Proverbs 3:5-6).. Unbelief and lack of faith make marriage impossible.
As a married person, maybe you are having issues in your marriage. Someone comes making reference to God, Bible and prayers. You ask the person to forget about all that. My dear, until you change the way you look at things pertaining to God, things may never change the way they look, concerning you. Stop making God so small in your heart.
"It is IMPOSSIBLE to please God apart from faith. And why? Because anyone who wants to approach God must believe both that he exists and that HE CARES ENOUGH TO RESPOND TO THOSE WHO SEEK HIM" (MSG).
"But without faith, it is IMPOSSIBLE to please him for he that cometh to God must believe that he is, and that he is a REWARDER OF THEM THAT DILIGENTLY SEEK HIM" (KJV).
As an unmarried person, you have been making several decisions in life without thinking about God's input. You chose your career, your job, house to rent, and church to attend without consulting God. Because you now want to choose a spouse, you are moving from one pastor, prayer house or false prophet to another. You want to use God and dump him. Right?
God rewards the diligence of those who diligently seek him. He is familiar with them like he was familiar with Mary and Joseph in the Bible, and he has confidence in them. The confidence has been proven overtime. Don't seek God because he will or will not give you a wife or husband. Seek God because he is God, created you, and deserves consistent worship, service and honour from you. You cannot scam God. You know?
As a married person, seek God's input before you choose a job, choose school for your children or endorse your son or daughter's suitor. Seek God diligently so that you become his friend and not just his dependant.
Marriage can also become impossible when you approach it without a pure heart. When your heart is not pure, you cannot see God because he is not involved in impurity.
"Blessed are the PURE IN HEART for they shall see God" (Matthew 5:8).
How can you for instance, plan a visit to a sin partner with the original intention of committing fornication or adultery, and be praying for journey mercies in such venture? It is true that God is merciful and has shown us mercy even in the midst of unfaithfulness. His desire for your pure heart is what can bring out the consuming fire in him, especially when you decide to deliberately work against his desire for your life. You cannot take his mercy or merciful nature for granted.
"He that covereth his sins shall not prosper but whoso confeseth and FORSAKETH them shall have mercy" (Proverbs 28:13).
You must approach marriage with a pure heart. Impure heart gives you away to Satan's exploits. Stop promising people marriage without any intentions of marrying them. Your heart is not pure if you do that. So, God is not involved in what you are doing.
You cannot plan fornication with the intention of praying for a successful abortion in case of pregnancy. You are insulting your creator and taking him for granted, while expecting him to be happy with you.
If you convince your spouse to get a house help with the impure intentions of marrying a second wife or husband or intention of committing adultery, your heart is not pure and you are pushing away possibility of seeing God's favourable manifestation in your home.
If you do things with the deliberate intention of scamming your spouse, your heart is not pure and you cannot incur God's blessing or favour.
"Blessed are the PURE IN HEART for they shall see God".
If as an unmarried lady, your are running after a young man strictly because of his affluence, deceiving him that you love him, with the intentions of stealing from him or running away with some of his wealth after wedding, you have an impure heart. In fact, you are a staff of the devil and you need to repent from all your sins so that you can have hope of a better tomorrow. Of course, marital success is not possible for you with such a heart.
You are lurking around your friend's fiancée or fiance in the name of rendering support and assistance, with the original intention of snatching him or her from the owner. Your heart is impure and marriage cannot be possible for you because whatsoever you sow is what you will reap.
"Do not be deceived. God is not mocked. Whatsoever a man sows, that he shall also reap" (Galatians 6:7).
If you claim to be falling in love with someone who you know is already legally married to a living spouse, and you expect the person to marry you, you have a very impure and wicked heart. Even if such marriage ever holds, the marital problems ahead of you are innumerable because you are a thief, and every thief deserves punishment.
If you take advantage of a poor widow or widower and his or her child or children, insisting that marriage with such a person must hold, even against the person's wishes because of the person's challenging condition, your heart is very impure and you are gunning for an impossible marriage. Remember that marriage is a spiritual thing. It goes beyond staying under the same roof with someone based on compulsion, and calling the person a spouse, when the person's heart is not even with you. If you are this person and you are reading this piece, please release the married person that you took from the owner and kept as a slave under you. You cannot see God manifest goodness in your life because your heart is impure. It is time to repent and ask God for mercy. He can forgive you.
If your purpose of intending to get married is different from the reason you are presenting, you are a scammer and your heart is impure. If what you are telling your spouse or children that you intend to do is different from what you actually intend to do, which will ultimately hurt them, you have an impure heart and God is not with you because he does not associate with impure intentions.
Believe that God exists. Believe in his capacity to help you achieve success in marriage as you seek him diligently for who he is and not what you need from him. Allow Jesus Christ to possess your heart and wipe out every impurity therein.
Then, marriage can be possible for you. Your marriage shall be a blessing and a testimony in Jesus name.
FOR QUESTIONS, PRAYERS, COUNSEL, CONTACT
Pastor Albinus Chiedu
+234 8038117704
[email protected]