Masters In Marriage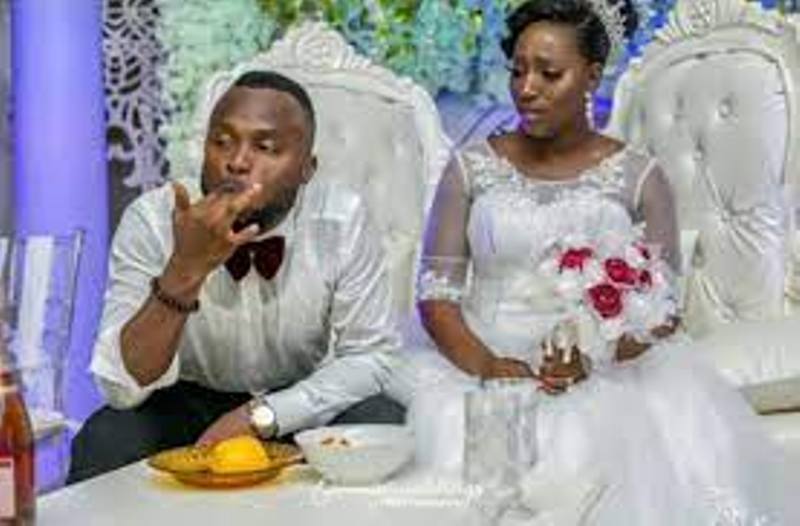 According to Cambridge Advanced Learner's Dictionary, the word "Master" means "a person who has control over or has responsibility for someone or something or who is the most important or influential person in a situation or organisation."
Every human being, concern, engagement and situation in life requires a Master and Lord for counsel and guidance regarding decisions and protection for deliverance from trouble.
For instance, when Jesus called on Peter to walk on water, Peter obeyed but when his faith failed and he began to sink, he "CRIED OUT SAYING, LORD SAVE ME!" (Matthew 14:30).
There is always one out of two existing masters over every individual's heart, activity, situation and marriage. The master over your marital relationship is either Satan the Devil or Jesus Christ.
"No servant can serve two masters; for either he will hate the one and love the other, or else he will be loyal to the one and despise the other. You cannot serve God and mammon" (Luke 16:13).
The master over your marital relationship is simply seen in who among the two masters, you take instructions from, and manifest attributes of.
"Know ye not, that to whom ye yield yourselves servants to obey, his servants ye are to whom ye obey; whether of sin unto death, or of obedience unto righteousness" (Romans 6:16).
Now, who is master over your marital decisions and relationship? Maybe you go to church everyday or even head or own one. You even recite the book of Psalm 23:1 often: "The Lord is my Shepherd…". Do sheep disobey instructions of their master?
If in your marital relationship you are not accountable to anybody, you are dangerous to the relationship or family. If you are dangerous by virtue of your anti-God attribute of pride and self centeredness, you are an enemy of God.
Maybe you are in a premarital relationship. The devil instructs you to indulge in premarital sex and you obey. Jesus is not Lord and master over such relationship. If you are promising someone that you are going to marry the person and you know assuredly that you do not have any plans to fulfil such promise, stop calling Jesus Christ Master over such engagement.
Maybe you are married. Your wife offers you a godly counsel that can solve a particular family problem. You refuse to heed the counsel for a singular reason that the advice is coming from "a woman." My dear, allow Jesus to be Master over your marriage.
If you are having sexual relationship with someone that is not your legally married spouse even for reasons of financial gains, Jesus Christ is not part of your marriage at all, even though your spouse and children are benefitting, perhaps ignorantly, from the proceeds of such relationship.
If you have the habit of lying to or defrauding your spouse in financial matters, stop calling Jesus Christ your Lord. Your spouse has offended you and you refused to forgive that offence. Even if you go to church every time to clap hands and shout and disturb the entire environment, unforgiveness belongs to the devil. Humble yourself and seek the Lordship of Jesus Christ.
If your legally married spouse is still alive, accessible and interested in your marital relationship, and you have left the person to marry another person, Jesus Christ cannot be Master over such second marriage. Scriptures can never be broken. With time, the true Master over such relationship begins to manifest.
If you have taken somebody's wife or husband and still claim that Jesus Christ is Lord over your relationship, you are an impostor. If periodically, you take your spouse and children to a particular shrine for fetish activities or you actually send some money to your kinsmen for fetish family obligations on behalf of your marriage, Jesus Christ is not Master over your marriage. Other gods are in charge.
If because of delay in marriage or childbirth after marriage, you decide to obey certain instructions to consult other gods for a child or spouse or to indulge in adultery to get a child, Jesus Christ is not part of such relationship.
If you are spending a lot of money on parties, dresses and other mundane things where the school fees of God's heritage (your children) are not being paid because of your spouse' financial challenge, you have given Satan leadership of your home.
In any situation where Jesus Christ is not allowed to be Master over your marital relationship, it is a case of your desire to gratify the flesh. If you prefer to gratify the flesh and please Satan rather than obeying instructions from God, then, stop calling Jesus Christ your marriage's Lord and Master because he is not.
Jesus says, "But why do you call me Lord, Lord and not do the things which I say? Whoever comes to me and hears my sayings and does them, I will show you who he is like. He is like a man building a house, who dug deep and laid the foundation on the rock. And when the flood arose, the stream beat vehemently against that house and could not shake it, for it was founded on the rock" (Luke 6:46-48).
If you do not surrender your heart and allow Jesus Christ to be Master over your marital or premarital relationship, the relationship can NEVER have capacity to withstand the storms of life.
May your marital relationship be a blessing and a testimony in Jesus name. You can place an order for a copy of the book, MAKING YOUR MARRIAGE WORK by Albinus Chiedu.
FOR QUESTIONS, PRAYERS, COUNSEL, CONTACT
Pastor Albinus Chiedu
+234 8038117704
[email protected]