How To Know You Are Practising Witchcraft In Marriage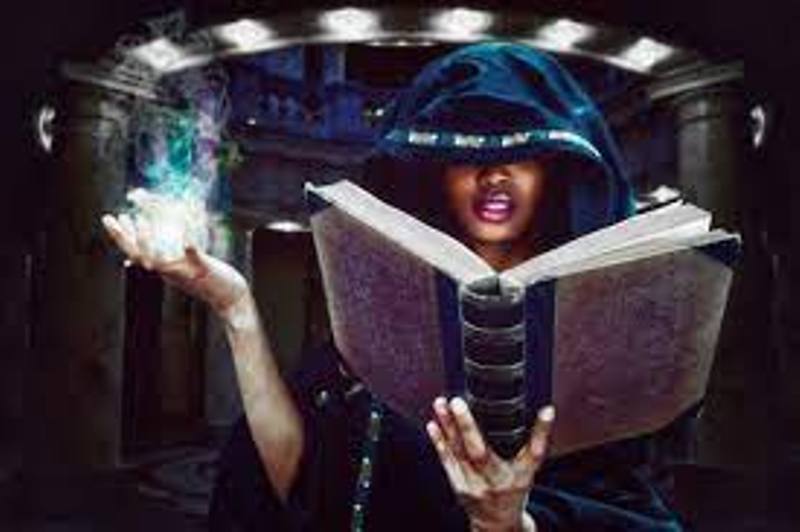 The Cambridge Advanced Learner's Dictionary defines witchcraft as "the activity of performing magic to help or harm other people."
Collins Dictionary defines witchcraft as "the practice of magic powers, especially evil ones."
Marriage is not man's idea. It was a creation of God in Genesis chapter 2. After originating marriage, God provided the rules of engagement in the Holy Bible, the word of God. Every brand new car comes with a manufacturer's manual. Any attempt to operate the car outside the guidelines of the manual can create problems. In the same vein, any attempt to operate marriage outside the provisions of the word of God leaves you with a marital crisis to contend with.
Now, if you believe in God as your creator and believe in his instructions, your decisions or attempt to disobey his instruction is an act of rebellion, even when you offer him sacrifices such as songs, all night prayers, lavish monetary donations in church, and so on.
"But Samuel replied: Does the Lord delight in burnt offerings and sacrifices as much as obeying the voice of the Lord? To obey is better than sacrifice and to heed is better than the fat of rams: FOR REBELLION IS LIKE THE SIN OF WITCHCRAFT and stubbornness as iniquity and idolatry" (1st Samuel 15:22-23).
You are unmarried and you have the aspiration to marry your own husband and be joyful in marriage. You are being advised to consider God's guidelines concerning such venture. You are telling your adviser to put Bible aside and allow you to do things your own way. It is witchcraft because rebellion is as the sin of witchcraft and unknown to you, you are about to practice magic and do yourself evil.
You have a conflict with your spouse. Efforts are being made to use the word of God to resolve the issue. You are saying things like: "Please, keep the Bible out of this. I won't accept it." My dear, you have embarked on an activity that can help you to harm yourself and your spouse, which is witchcraft. You are rebelling against the word of God and rebellion is as the sin of witchcraft.
Your spouse has offended you but despite his or her repentance and remorse over the offence, you have refused to forgive him or her despite all the Biblical references being presented before you. You have even vowed to deal with him or her in retaliation. You are simply practicing witchcraft by rebelling against God and his word in Matthew 5:38-39, 43-48.
"If a man pays back evil for good, evil will never leave his house" (Proverbs 17:13).
You are having sex with someone you are not legally married to. God in his mercy is using people to bring your attention to God's position on what you are doing. You are telling them to leave you alone to continue living contrary to God's expectations. You are practicing witchcraft in marriage by rebelling against God and hurting or harming your spouse. Rebellion is as the sin of witchcraft.
You are stealing from or defrauding your spouse, claiming to be wise, in line with the coaching or influence of your ungodly friends, even though you know that the wisdom of the world is foolishness unto God (1st Corinthians 3:19). You are practising witchcraft in marriage because you are rebelling against God's word; and rebellion is as the sin of witchcraft and stubbornness as iniquity and idolatry.
The danger of witchcraft in marriage and rebellion against God's word is that there is a reward. God said: "Thou shalt not suffer a witch to live" (Exodus 22:18).
It is not the duty of any mortal to identify, fight or kill a witch on God's behalf. However, this scripture indicates that God hates witchcraft. Anyone practising witchcraft is God's enemy and does not deserve his mercy to enjoy life or peace. Do you now see why peace has eluded many people in marriage?
"An evil man is bent only on rebellion. A merciless official will be sent against him" (Proverbs 17:11).
When you are practicing witchcraft in a marriage or premarital relationship, you are an evil man and you could unknowingly navigate towards violating the laws of the land and paying penalty for your offence.
If you are involved in wife battering, child abuse, rape, fraud, stealing and other crimes, you are practising witchcraft and breaking the laws of the land at the same time. A merciless official will be sent against you to arrest and prosecute you. Today, examine your ways and be sure you are not practising witchcraft in your premarital or marital relationship.
To be liberated from any form of witchcraft practise, you need to surrender your heart to Jesus Christ.
"I am the vine, ye are the branches: He that abideth in me, and I in him, the same bringeth forth much fruit: FOR WITHOUT ME, YOU CAN DO NOTHING" (John 15:5).
If you desire a joyful marriage, you must avoid the practise of witchcraft and obey God's word.
You can place an order for a copy of the book, MAKING YOUR MARRIAGE WORK by Albinus Chiedu. Your marriage shall be a blessing and a testimony in Jesus name.
FOR QUESTIONS, PRAYERS, COUNSEL, CONTACT
Pastor Albinus Chiedu
+234 8038117704
[email protected]