Who Is God To Your Marital Relationship?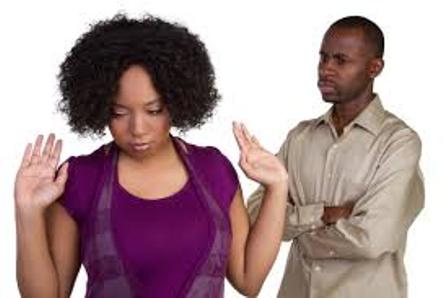 Let us start from the beginning. You were born into a Christian home and grew up loving God and the things of God. At a point, you felt you had become matured enough to get married. Then, you started avoiding your fellow church members and pastor or priest because you knew their expectation would be for you to go through the procedures of introducing your potential partner to the church authorities and then, undergoing the marriage preparatory classes. You were not interested. In fact, both you and your potential partner stopped attending church programmes. The next thing your church people heard was the date of your wedding, as they stumbled on your wedding invitation card.
They merely tagged along and eventually attended your wedding. Maybe you even left your local church and went to some other church leadership that you could buy over somewhere. You paid them to host your wedding, so you can enter your microwave marriage.
Months or years into your wedding, you still came back to your local church priest or pastor, disturbing him with prayer requests over your marital issues that have developed naturally and should have been avoided.
Who is God in your marital relationship? Is God a tool available for you to use to pursue your WILL against his WILL? Or an instrument for fighting avoidable problems that you deliberately created for yourself?
"For no other foundation can anyone lay than that which is laid which is Jesus Christ" (1st Corinthians 3:11).
To some marital relationships, God is a stranger. To some others, God is a distraction. To many, God is a cover-up for their iniquities. To some, God is a problem. To a few, God is the love and strength keeping them.
As a person, when you were making your choice of school, career, job, business or accommodation, you neither remembered prayer, church nor God. Now, because you need a spouse, you are moving from one prayer house or prophet to the other. You want to use God and dump him. Right?
My dear, God is a STRANGER to you. The first thing to do is to make him your friend. How? Surrender your heart to Jesus. Let him take over your heart, possess you and change your adamic nature to make you a new creature.
"Behold, I stand at the door and knock. If anyone should hear my voice and open the door, then, I will come in to him and will dine with him, and he with Me" (Revelation 3:20).
"Therefore, if anyone is in Christ, he is a new creation; old things have passed away: behold all things have become new" (2nd Corinthians 5:17).
When you receive grace for salvation from your sinful nature, the Holy Spirit comes in and begins to direct your path. Then, you can become God's friend and work with him on every programme of your life, one of which is marriage.
Maybe you are married with children. Every morning, father, mother and children disperse without any of them communicating with God to thank him for waking them up. Your family members neither have joint prayer sessions nor individual prayer sessions. God is a STRANGER to that relationship.
If you are the type that never gets to sit down and study scriptures together with your spouse and children or you perceive your spouse as a competitor rather than a companion, you have made God a STRANGER to your marriage.
If you are someone that makes efforts to make your children speak evil against your spouse or hate him or her, while giving you alone all their love, you have made God a STRANGER to your marriage. If you are deliberately doing anything to harm your spouse, you are in error because you are supposed to relate with your spouse in the fear of God (Ephesians 5:21).
If you are bearing malice with your spouse and refuse to forgive offence, you have allowed Satan to take over the relationship and have made God a STRANGER.
If you are in a premarital relationship and you begin to avoid the things of God and people of God because you felt they will threaten the relationship, then, God has become not just a STRANGER but also a DISTRACTION to that relationship. Watch it. There may be something in that relationship that is anti-God and it can only take you to destruction.
"There is a way that seems right to a man but its end is the way of death" (Proverbs 14:12).
To some marital relationships, God is a COVER-UP for a life of iniquity and atrocities. An example is an unmarried person, who leaves the house with an excuse of going to choir practice or some church programme. Later, the parents, guardian, elder or siblings discover that he or she has been visiting a boyfriend or girlfriend to commit fornication.
If you are married and you are NEVER available for your spouse and children because you claim you must be at some vigil or some other religious programmes, you are using God as a COVER-UP for error. I agree there is no way you will not attend such programmes as a born again Christian. However, for your information, the success of your marriage is more important to God than some religious activities because your marriage has a generational component, and Almighty God is a generational God. What God expects is that a husband and a wife operate together as one in Christ.
Yes, it is possible that your spouse is yet to receive Christ in salvation. What I am saying is that your spouse must never complain of your non-availability for matrimonial responsibilities because of some religious activity. Husband and wife must be in agreement on issues for marriage to work.
Get more intimate with your spouse and your marriage shall be a blessing and a testimony in Jesus name.
"There is a way that seems right to a man but its end is the way of death" (Proverbs 14:12).
If you are a married person, examples of things that could make you see God and his word as DISTRACTION include conceptualizing the idea of divorce, marrying a second wife, committing adultery, and so on. All these are licenses to destruction. If you are involved, it is time to change for your own good.
Some people see God as PROBLEM in their marital relationship because they think they can work it out by their own personal intellect, power and their limited human understanding. However, the more they try to make their relationships work, the less they are making any headway.
Today, governments are confused and the limitations of human intellect are so evident. This is why economic projections by experts for instance, have failed over and over again. Things look terrible because the natural man thinks so much and feels so little. Satan rules many people and consciences are dead. So, the natural man cannot care about your feelings or help you. You can hardly marry correctly or sustain your marriage, relying only on your limited understanding. You need a superior power and spirit because marriage is a supernatural phenomenon. That spirit that can make things work is the spirit of Jesus Christ.
"Trust in the Lord with all your heart and lean not on your own understanding. In all your easy, acknowledge him and he shall direct your paths" (Proverbs 3:5-7).
"Therefore, if anyone is in Christ, he is a new creation; old things have passed away: behold all things have become new" (2nd Corinthians 5:17).
"I am the vine. You are the branches. He who abides in me and I in him, bears much fruit, FOR WITHOUT ME, YOU CAN DO NOTHING" (John 15:5).
"For no other foundation can anyone lay than that which is laid which is Jesus Christ" (1st Corinthians 3:11).
Jesus expects you to surrender your heart to him so that he can help you with the task of having a fellow human being attached to you for inseparable coexistence, the rest of your life.
"Come unto me, all ye that labour and are heavy laden, and I will give you rest" (Matthew 11:28).
So, for you who sees God as a PROBLEM in your premarital or marital relationship, you are wrong. It is actually the absence of God in that your relationship that constitutes a problem. His presence can only be a blessing. He said:
"Peace I leave with you, my peace I give unto you: not as the world giveth, give I unto you. Let not your heart be troubled, neither let it be afraid" (John 14:27).
Therefore, stop thinking you can have a premarital or marital relationship without God because only "the fool has said in his heart, 'There is no God…" (Psalm 14:1).
There are so many human opinion doctrines flying around these days about marital relationship. Some are coming from the internet while some are coming from some professional marriage counselors, who base their counsel solely on intellectual knowledge that academic qualification offers. The ultimate marriage counselor is the Holy Spirit and the ultimate marriage counsel is the word of God. .This is why a husband and a wife can be Professors of human psychology and relationship counseling and yet, their marriage fails. The power of God embedded in the word of God is the ultimate solution to marital issues.
"Blessed is the man who walks not in the counsel of the ungodly, nor stands in the path of sinners, nor sits in the seat of the scornful. But his delight is in the law of the Lord and in His law he meditates day and night. He shall be like a tree planted by the rivers of water that brings forth its fruit in its season, whose leaf also shall not wither and whatever he does shall prosper" (Psalms 1:1-3).
The wisdom of this world is foolishness in God's sight (1st Corinthians 3:19).
Who is God in your marital relationship? Your marriage can only work if God is GOD in your relationship. Who is God? God is LOVE.
"He that loveth not knoweth not God; for God is love" (1st John 4:8)
When true love rules your marital relationship, it can hardly be threatened by any storm such as financial challenge, sickness, offence or some other difficulty. Love never fails (1st Corinthians 13:8). Why? God is love?
"Though I speak with the tongues of men and of angels but have not love. I have become sounding brass or a clanging cymbal. And though I have the gift of prophecy, and understand all mysteries and all knowledge, and though I have all faith, so that I could remove mountains, but have not love, I am nothing. And though I bestow all my goods to feed the poor, and though I give my body to be burned, but have not love, it profits me nothing. Love suffers long and is kind. Love does not envy. Loves does not parade itself, is not puffed up; does not behave rudely, does not seek its own, is not provoked, thinks no evil, does not rejoice in iniquity but rejoices in the truth, bears all things, believes all things, hopes all things, endures all things" (1st Corinthians 13: 1-7).
Finally, you must understand that public opinion is not always God's position. There are so many marriages today that are working based on true love and godliness. Don't be deceived to buy the lie that true love and godliness do not exist or cannot help marriage. It is a lie that the father of all liars (John 8:44) has distributed to his followers to keep them under bondage. Are you one of them?
There is no marital crisis that cannot be fixed by the originator of the idea of marriage. You may think your case is a write-off. You may be wrong. Many people are working for God without working with him. Seek God and work with him and your marriage shall be a blessing.
FOR PRAYERS, QUESTIONS, COUNSEL, CONTACT
Pastor Albinus Chiedu
Mobile: +234 8038117704
Email: [email protected]
www.chiedualbinus.com
Facebook: marital issues