When You Think There Are Challenges In Your Marriage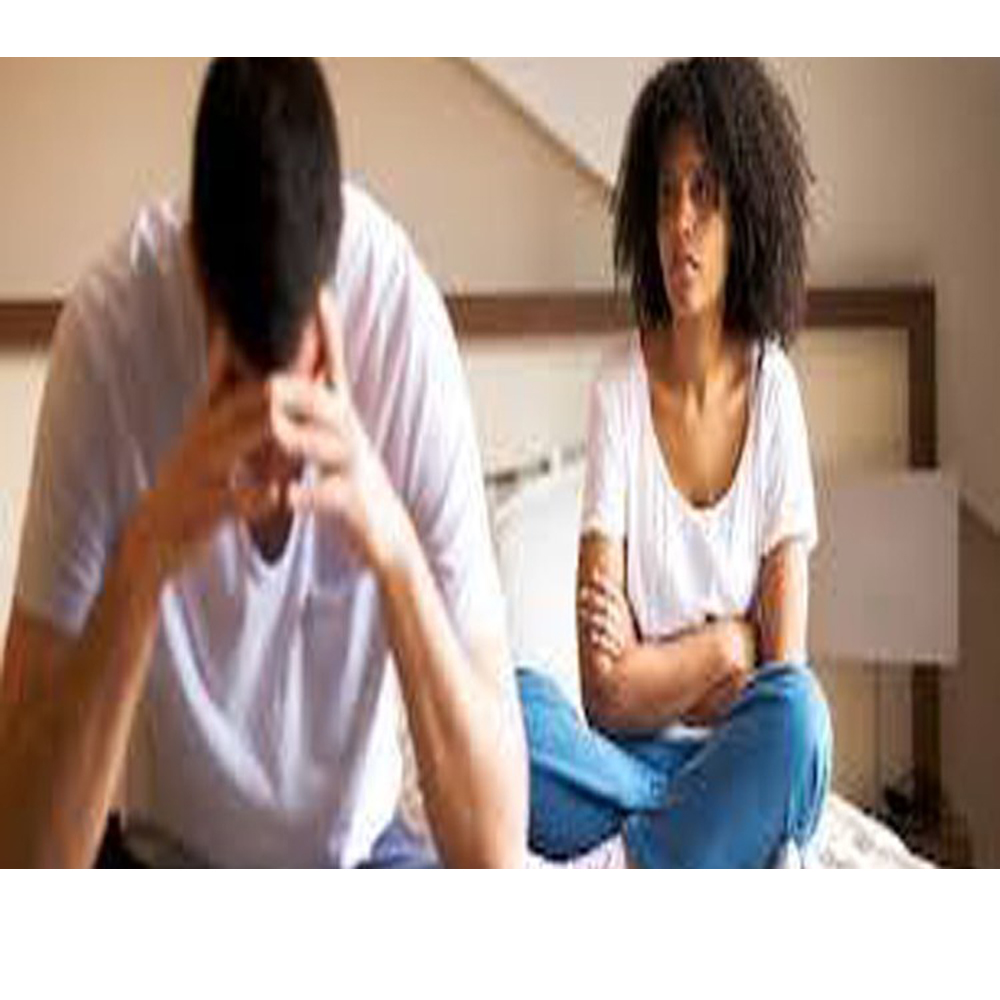 As a married person, you had high expectations at the point of getting married. So far, there have been a lot of wonderful experiences and you are even beginning to feel that your marital situation is hopeless. Is it true that your marital challenge has no solution?
First, you must understand that a bad day, a bad week, a bad month or year in your marriage does not mean you have a bad marriage. You have to stay focused and see or remember the original vision of a bright future in your marriage. There must have been something you saw that motivated your entry into this particular union.
In life's journey, there are always ready storms standing to challenge your positive efforts, truncate your vision and discourage you from believing in your success story.
There are always battles to fight in this world. In John 16:33, Jesus said: "In the world, you have tribulation"
The challenge you may be passing through in your marriage right now is not new. In fact, there are many people out there with worse cases and would even be glad that you pray for them from an angle of strength. I don't know the negatives you may be experiencing in your marriage. Listen! You will definitely pass through that situation, come out and walk into your testimony. This may not look possible now but I tell you, do not ever consider throwing in the towel just because of the current momentary heat.
As a trader or businessman, you do not close shop because you made a wrong business decision. Do you? Rather, you seek better alternative approaches to the business. Life is like a road journey with so many bus stops on the way. When you get to a point where there is a challenge such as flat tyre and so on, you do not decide to settle down at that spot, ending the journey unexpectedly, just because of that challenge. What you do is to seek solution to that challenge so that you can continue the journey and get to your destination. Do not give up on your marriage because of the challenges you may be facing presently.
If you are married, you must understand that until you see God in your marriage, your marriage may never have peace or be joyful. Matthew 5:8 says "Blessed are the pure in heart: for they shall see God".
You cannot see God in your marriage except you change the way you perceive the marriage. If you do not change the way you look at things, things may never change the way they look. Begin to see a better spouse. See your spouse through the screen of God's word. Do not see your spouse the way the world sees him or her. You may hear things like "if I were you, I will not take that rubbish from him/her. Who is he? Who is she self?". Well, that is the advice the world will give to you. It is all about self, ego, pride, lust, and so on.
Romans 12:2 says "And be not conformed to this world but be ye transformed by the renewing of your mind, that ye may prove what is that good, and acceptable and perfect will of God".
In your estimation, your spouse may be bad, unbearable, not teachable and unchangeable person. However, God sees your spouse as his product that he can use his powers to repackage and restructure. Your spouse was created in God's image just like you according to Genesis 1:27.
God has the ability to change your spouse the way he converted a native doctor, a cultist, an armed robber, an assassin and a prostitute. He converted these characters not only into Christians. Some of them eventually even became members of the clergy. Is your spouse worse than them?
You may not see this possibility in your spouse if you keep perceiving your spouse the way enemies of God; that is, some ungodly third parties out there, perceive your spouse.
Do you feel you have lost your joy in life because of marriage? It can be restored. Don't give up! God created marriage for your enjoyment. You can make your marriage work. My dear! The mountain you see may not be as high as you think.
Besides, come to think of it. If there is some negative perception about your spouse, it could even have been created by you, out of some other factors. Oh yes!
Another thing that can make you think your marital challenge is hopeless is your own ignorance about the place of prayer. Now, catch this revelation. Jesus said in Mathew 16:19 "I will give you the keys of the kingdom of heaven; whatever you bind on earth will be bound in heaven, and whatever you loose on earth will be loosed in heaven."
Listen! Prayer is just one of the keys of the kingdom. It is one of the keys you can use to fight problems. Of course, you cannot be praying to a God you do not know. So, what I am saying can only be enjoyed by those who have accepted Jesus Christ as personal Lord and saviour. Now, apart from prayer, there are other keys to solving your marital problems. Patience is a key. Forgiveness is a key. Giving is a key. Faith is another key. Submission is a key. Fasting is a key. Humility is another key.
There are many keys my dear. It is just that you have to prayerfully apply any of the keys. That is why prayer is a master key. You cannot use the key to your compound gate to try to open your bedroom door. You cannot even get to the bedroom without accessing the main gate anyway.
If the solution to that your protracted marital problem is forgiveness, you can go to any camp, fast and pray for 100 days. If you do not forgive, you cannot move forward. You can check Mark 11:25-26 to confirm what I have just said. You are praying amiss. If the solution to your issue is apology, then, apologize and move on. If solution is submission, then submit. If solution is patience, then, be patient and continue to pray.
You see, it is ignorance of this revelation that has broken many marriages that ought not to have been broken. Ignorance has kept so many people in a marital confusion, and truncated many marital destinies.
Yes. You can call us for prayers when all that is needed in your case is prayer. However, please note now that prayer is not the ONLY solution to every marital problem. Understand me and don't get it twisted. PRAYER IS ALWAYS PART OF THE SOLUTION TO ANY PROBLEM BUT PRAYER IS NOT ALWAYS THE ONLY SOLUTION. However, when you are praying, your prayer must be in agreement with scriptures and what God expects from you; that is, if you know him.
Now, maybe you are reading this piece and you have been frustrated in marriage, even contemplating suicide. Don't kill yourself over someone's misbehaviour. That person is too small to make you surrender your bright future.
I have good news for you. 1st Corinthians 10:13 says "No temptation has overtaken you except what is common to mankind and God is faithful, and he will not let you be tempted beyond your ability, but with the temptation he will also provide the way of escape, that you may be able to endure it."
If you have not yet accepted Jesus Christ as your Lord and personal saviour, you need to do that immediately so that there will be hope for you. Receive grace for Romans 10:9 in Jesus name.
Now, listen! Someone has gone through this same marital situation in the past and God delivered the person. The same God will deliver you in Jesus name.
I speak to your situation that is contrary to God's plans for you. In no distant time, you will come out of it in the name of Jesus. There is a better story ahead of you.
Your spouse has been moving from one sin partner to the other, having extra marital affairs. You have preached, fasted and prayed for the person's repentance and the answer is being delayed. Today, I join my faith with yours. I pray that the resurrected power of Jesus Christ that arrested Saul on his way to commit havoc, will arrest that your spouse in the name of Jesus.
Very soon, you will testify of your husband's salvation, of your wife's encounter with Christ, and peace will return to your home in the mighty name of Jesus. That sickness that has made it difficult for you to enjoy the pleasure of your marriage, today, I release the healing power of God upon your spouse in the name of Jesus. Receive healing upon your sick marriage in the name of Jesus. Everything that is a barrier to joy in your marriage, right now I command that barrier to be broken in the name of Jesus. Amen!
Congratulations!
For Questions, Prayers, Counselling session, Contact:
Pastor Albinus Chiedu
Mobile: +234 8038117704
Email: [email protected]
www.chiedualbinus.com