Those That Use Security Agencies To Oppress People In Nigeria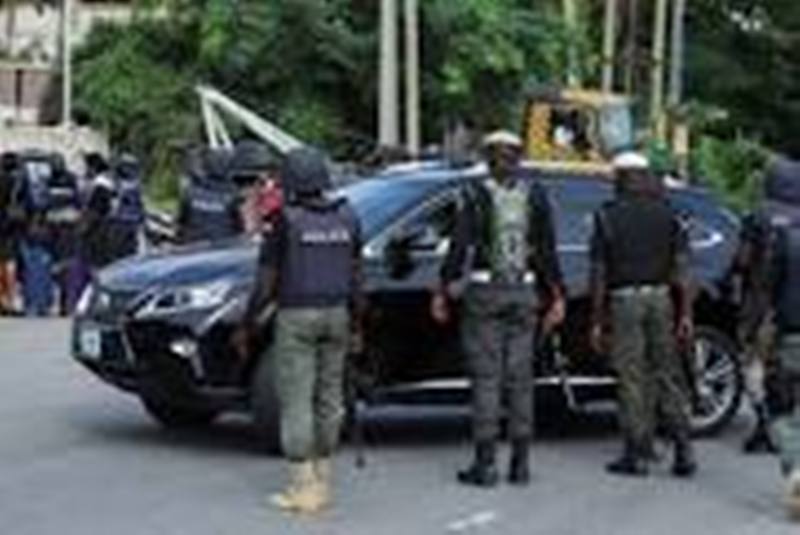 One of the things I have come to detest about Nigeria is how individuals, especially the ones with means, get to use security agencies like they are personal thugs, writes Abimbola Adelakun in The Punch.
Once upon a time in Nigeria, when you needed to settle scores without recourse to the law, you hired urchins from a motor park to beat up people. These days, you use the police or the Department of State Services for the same purpose. Both agencies differ in scope and responsibilities, but they fulfill similar functions of punishing people on behalf of those who can afford to summon them. They so cheaply make themselves available to service anti-democratic causes that they leave you no doubt about which master they serve.
Many instances of people using security agencies to abuse others do not make it to the news, but all the ones that do reflect the shameful fact that Nigeria has too many puny-sized gods in high places. The latest example is the case of Chioma Okoli, a Facebook user who shared her thoughts on a brand of tomato paste, Nagiko tomato mix, on social media. She complained that the product contained too much sugar, and suggested it might be harming people. Boom! She was arrested and has since been transferred to the police headquarters in the Federal Capital Territory.
Briefly setting aside the very troublesome fact that someone could be arrested over a review of a product, you must wonder why the company marketing the product, would meet a review of their product with such imperiousness. If they failed at managing a simple situation like responding to a product review tactfully, then we must also worry about the quality control of their production process. The National Agency for Food and Drug Administration and Control should probably investigate them because the truth does not need that amount of high-handedness to be defended.
In this age of online marketing and social media networks, businesses contend with subjective consumer tastes in ways they probably could not have imagined decades ago. We live in times when almost everything (and everyone) has become a product, and consuming them warrants feedback. There is no escaping the tyranny of public judgment. Even religious organisations are now regularly dragged to consumer review websites to be reviewed. People will scrutinise based on other people's momentary feelings, and unfortunately, the most brutal opinion will stay permanently online. Anyone and anything can be hurt by public opinion. Whether or not the intentions were malicious, mischievous, or an expression of the reviewer's sincere thoughts, we all live with this vulnerability.
For businesses, harsh reviews require having (and maintaining) organizational purpose and deft public relations management. Since Okoli did not tag them in her Facebook post, they could have ignored her. The exchange would have passed like the many million small things people chinwag on social media every minute. Even if they must respond to a reviewer, they could have done so from their official account. All they needed to do was list the contents of their products to counter her assertions that their product had too much sugar and was therefore injurious to public health. By instead responding with police arrest, they have shown that they are the kind of people who will force anything down your throat.
As they have shown themselves, their actions are not isolated. As I stated earlier, there are many instances of this abuse of power happening every single day but they just do not make it to the news. Too many people in Nigeria cultivate networks of access to power to abuse others and thereby assert their self-importance. From politicians to government officials and even at varying middling levels, it is all the same story of disproportionate use of force over what could have been resolved through civil means.
Take another recent example of the Ogun State Local Government Chairman, Wale Adedayo, who petitioned authorities that their state governor, Dapo Abiodun, had hijacked allocations meant for local governments. What he alleged surprised no one. There is a reason the local government in Nigeria is comatose. The wonder is not that one person eventually spoke up, but that other local government chairpersons have been (and are still) quiet about it. In a place where governors are not above accountability, the response would be to disprove the claim. Because it is Nigeria, the DSS arrested Adedayo instead!