The Damage Done By Arbitrary Curfews, Movement Restrictions By Traditionalists In Nigeria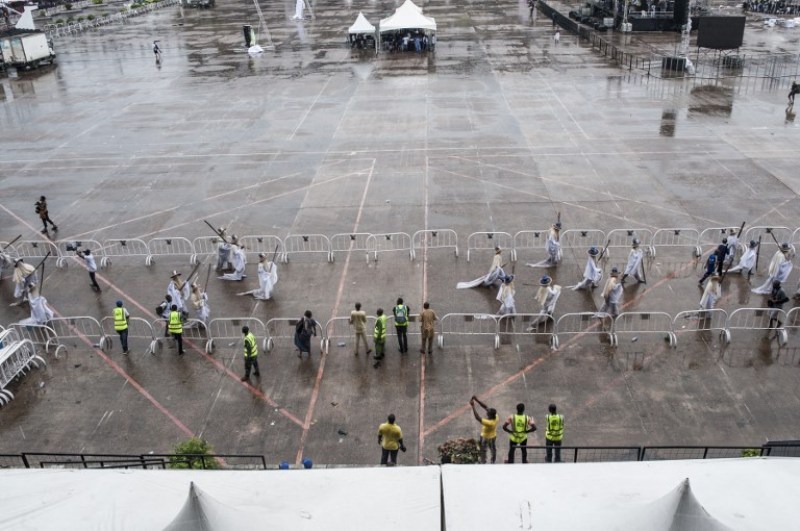 Nigeria's failing state trajectory is manifested in the frequency by which non-state actors are brazenly declaring curfews in their localities to celebrate traditional festivals like Orò, Egungun (masquerade) and Eluku, writes The Punch.
Since March, some traditional rulers in parts of Lagos and Ogun states have been abridging the rights of citizens to free movement by unilaterally proclaiming curfews. This is a retrogressive way to celebrate culture in a republican polity. Worse, the state governments concerned usually ignore the illegality. It must stop.
For years, some chiefs and traditionalists have been violating the constitutional right of Nigerians to their freedom of movement. This is most pronounced in the South-West. In August, some monarchs in Ikorodu (Lagos) and Sagamu (Ogun) were at it.  Prohibiting movement during a planned three-day Orò outing August 19 and 22, an Ikorodu chief penned a provocatively-worded flyer and warned, "…especially those who are non-Yoruba or indigene of Ikorodu Town to please stay away from coming into Ikorodu Township from 10pm to 5:30am on the above-named dates." This is a blatant illegality that should never be condoned in a society governed by the rule of law.
The arbitrary curfews and restriction of movement of citizens are compounded by the ethnic dimension. It is inexplicable that over the years, save for a respite during the Babatunde Fashola administration that halted the impunity, the Lagos State government has been tolerating these violations.
This lends credence to allegations that politicians exploit the aberration for dubious advantage. Ahead of the March 2023 governorship election, some traditional chiefs in Lagos mischievously proclaimed a three-day Orò festival that ended on the eve of the polls, a brazen act in aid of voter intimidation.
In July, the Babajide Sanwo-Olu government looked the other way when chiefs declared curfews simultaneously in Mushin, Ijora-Badiya, Ojota, Amuwo-Odofin, Isolo-Okota-Ilasamaja, Ejigbo-Idimu, Ikotun-Igando, Lawanson-Itire and other parts of the state to celebrate Orò. Ruffians are often available to violently enforce the curfews and business lockdowns. They also forcefully extort tributes from shop-owners and small businesses.
Cultural and religious ceremonies should never be violent or violate fundamental freedoms. They should be restricted to enclosed spaces. Limiting freedom of movement or imposing daytime or night time curfews is oppressive and unnecessary. Only the federal and state governments are constitutionally empowered to do so.
Lagos has been made uncomfortable for residents, businesses and investors as non-state actors continue imposing movement restrictions and curfews in Africa's largest city and sixth largest economy.
In August, some students of the Olabisi Onabanjo University, Sagamu Campus, could not prepare adequately for their examinations that coincided with the Orò festival. Aping their elders, criminally-minded cults and street gangs follow suit. Every July 7, secret cults dare to restrict movement in parts of Ogun State for their violent celebrations.
In other climes, responsible governments jealously guard their monopoly on the power of coercion.
In its latest index of 25 World's Worst Governed Countries based on corruption, poor leadership, and destabilization through terror by World Atlas, Nigeria ranked 17th  with a score of -3.28, just above Ivory Coast, Togo, and Cameroon respectively.
As Lagos and Cross River states under Fashola, and then Governor Donald Duke respectively did commendably, states should modernize and leverage cultural heritage for tourism.
In the Americas and the Caribbean, wiser governments and traditionalists are leveraging the same Yoruba cultural festivals for tourism, investments, and cultural evangelism. But at home, short-sighted governments and traditionalists are making the environment hostile to immigration, tourism, investment and businesses. Brazil's Rio Carnival, which has its roots in African culture, contributed $1 billion to the economy in 2023. Described as an "epicentre of Yoruba culture," Brazil's Bahia State attracts millions of tourists annually. This is what the Orò, Egungun, Eyo, Eluku adherents and the state governments should replicate.
State governments should define the legal limits of traditional rulers. Henceforth, any monarch that proclaims a curfew should be strongly sanctioned.
Individuals, businesses, residents, and communities should protest this harassment and file lawsuits to protect their fundamental rights from oppressive non-state actors.
ADVERTISE YOUR PRODUCTS & SERVICES ON THIS PLATFORM. REACH MORE CLIENTS AND CUSTOMERS      CONTACT 08038117704