Okonkwo Urges Tinubu To Tackle Unemployment With Apprenticeship Scheme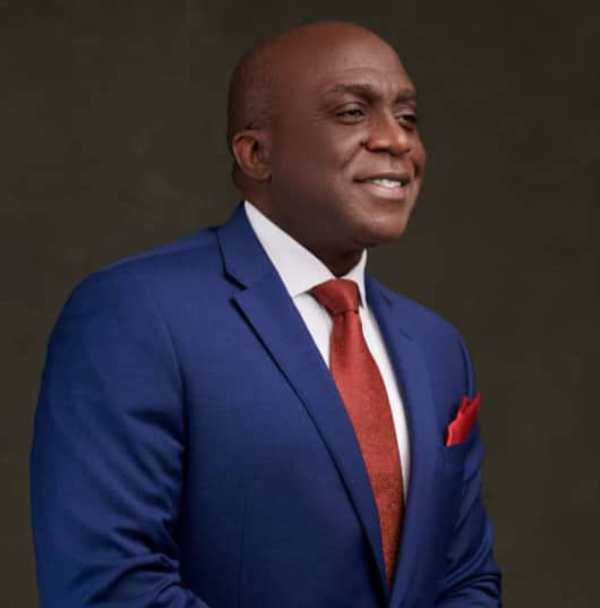 Chairman of United Nigeria Airlines Limited, Prof. Obiora Okonkwo has urged President Bola Ahmed Tinubu to tap into the benefits of the Igbo apprenticeship system in order to tackle the scourge of youth unemployment in Nigeria.
Speaking on the sidelines of a public book presentation by The Sun in Abuja, Thursday, Okonkwo said the apprenticeship scheme has the potential to positively engage many youths and make them self-reliant within the lifetime of the Tinubu administration.
Okonkwo, who had sponsored a study at the Nnamdi Azikiwe University Business School on reinvigorating the Igbo apprenticeship scheme as a tool for mass employment, said outcome of the study indicated that the system is still a viable option to addressing unemployment.
According to Okonkwo, with proper policy administration, the scheme could be adapted to modern trends and used to engage youths towards a self-reliant future. He stated that engaging youths at the point of graduation and attaching them to their trades of interest would empower them with the relevant skills to live by.
He said, "When a youth is engaged as an apprentice, he not only learns the nitty gritty of the trade type or how to buy and sell, but also character formation as well as resource management skills."
"Don't forget that a young boy that is engaged to a trade master, who teaches him how to trade, is also learning how to manage financial resources; he will learn aspects of home management and when he grows to become the head apprentice, he also learns how to manage human resources.
"Apprenticeship will also expose him to the knowledge of banking and stock management and supply chain management. He will learn bookkeeping and product sourcing. He will also be introduced to his master's business partners abroad, thus improving his network. If he is interested in transportation and is attached to a transporter, he will learn every aspect of the business, including fleet management, spare parts sourcing and management, etc. The benefits are huge and interestingly, these are some of the subjects that people pay millions of naira to learn in business schools here and abroad. So, you see that even an apprentice who goes to learn welding has much more to learn than cutting and welding irons.
"I will suggest that President Tinubu looks into this practice which has created quality and valuable  human capital for our country as an avenue to tackle unemployment by creating a system of policy administration whereby graduates can be attached to businesses that are registered and willing to absorb these graduates to improve on their skills. You will be amazed at what the outcome will be, "Okonkwo said.
Commenting further, Okonkwo said it was interesting that the Nigerian Bar Association (NBA) was considering adopting the system to help improve the quality of lawyers.
He said, "You will see what the legal practice sector will churn out in a few more years if the NBA gets through with their plan to adopt the scheme. By attaching your lawyers to undergo apprenticeship under very senior and ageing lawyers, the NBA would have succeeded in impacting positively on the legal profession by helping produce more quality lawyers."
Okonkwo also stated that the outcome of the study on the Igbo apprenticeship scheme is still relevant to the Nigerian society adding that UNIZIK Business School will also be willing to let any group that needs further information on the study to have access to the final report.