Nigeria Will Have Deeper Trouble If We Don't Cut Waste, Warns Obaseki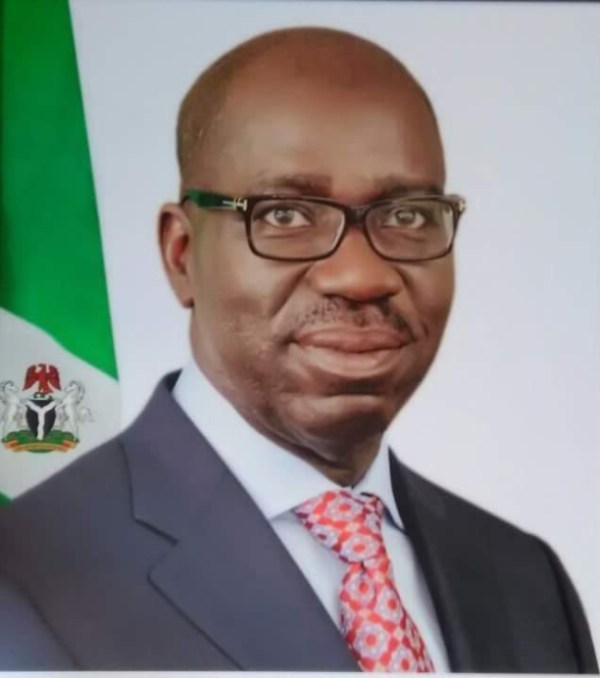 The Edo State Governor, Mr. Godwin Obaseki, has raised the alarm over the high rate of wastage in government, especially at the federal level, warning that the country will be in deeper trouble unless the nation takes deliberate steps to cut down waste.
This is as the governor reeled out the gains of his administration's e-governance system, calling for the digitalization of government processes across all levels of government in the country, in order to ensure transparency and reduce cost.
Obaseki spoke as a panelist during a plenary on "Reinventing Government: Digitalization of Public Institutions," at the 29th Nigerian Economic Summit, in Abuja.
The governor said, "We need to reinvent governance. You can't reinvent government unless you digitalize and open up your systems. We have no option. We have to be efficient.
"We have to be efficient to support production. Especially at the federal government level; the waste is too much and unless we change, we will be in trouble. In fact, we are already in trouble and if we don't change, we will be in deeper trouble."
Obaseki, while sharing his Edo State e-governance experience at the event, said digitalization of government required the political will and commitment of the political leaders because of resistance from civil servants.
He noted that sometimes even when the political leader has a well-thought-out and noble policy, getting civil servants to implement same was a challenge and in his case, he had to insist.
The governor stated that until the digitalization exercise in Edo State, civil servants, public office holders, and the executive operated in silos, adding that the story has now changed.
The Obaseki-led state government, over the past seven years, has pursued bold and transformative reforms to digitize work processes in the civil and public service, transiting service delivery from an archaic, analog, and strenuous mode to a digitized, seamless, and efficient mode.
All files are now processed through the service-wide e-government platform, ensuring quick turnaround time. Today, the State is the most digitally connected in Nigeria and operates the most digitized civil and public service, with all local governments connected to fibre optics.
Edo State is also the first in the country to have entirely shifted to a digital mode of administration.