Lagos Bishopric Church of God Mission Receives Their New Bishop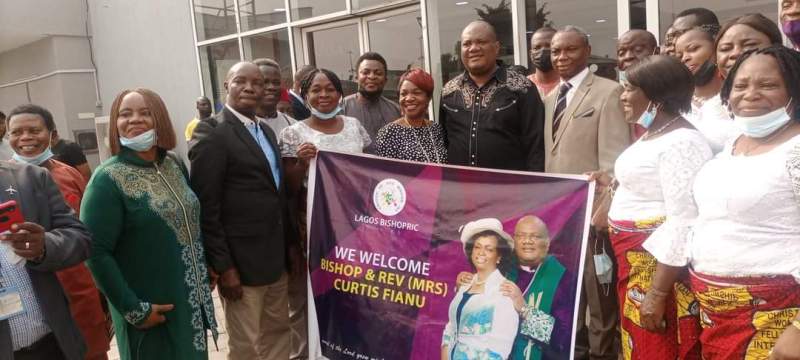 It was with funfair yesterday, February 1, 2022 that some Senior Pastors, Elders and some CWFI members of Lagos Bishopric, Church of God Mission International (CGMi) welcomed their Bishop, His Lordship, Bishop Curtis Fianu, who arrived Lagos to officially assume office as Bishop in charge of Lagos Bishopric.
Bishop Fianu was received at MMA2 domestic wing of Murtala Muhammed Airport from where he was led in a convoy to CGMi Headquarters, Lagos at 10, Oludegun Avenue, Mafoluku.
Speaking at a brief reception held in his honour at the church, Bishop Fianu expressed gratitude for the time sacrificed by members, out of their busy schedule to receive him. He encouraged the people from the book of Ecclesiastes 1:4, urging them to brace up for the work ahead.
The team that received the Bishop at the airport was led by Rev. M. Lamai, Zonal Coordinator, Lagos East, and Rev. Faithful Ndeti, Lagos Bishopric Administrator.
Bishop Fianu, formerly of Warri Bishopric, is assuming office as Bishop of Lagos, following the transfer of Bishop Matthew Egwowa from Lagos to Iyaro Bishopric after seven years of making remarkable impact and legacy as Bishop of Lagos.