Should Police Escorts Keep Dying For Only Big Men?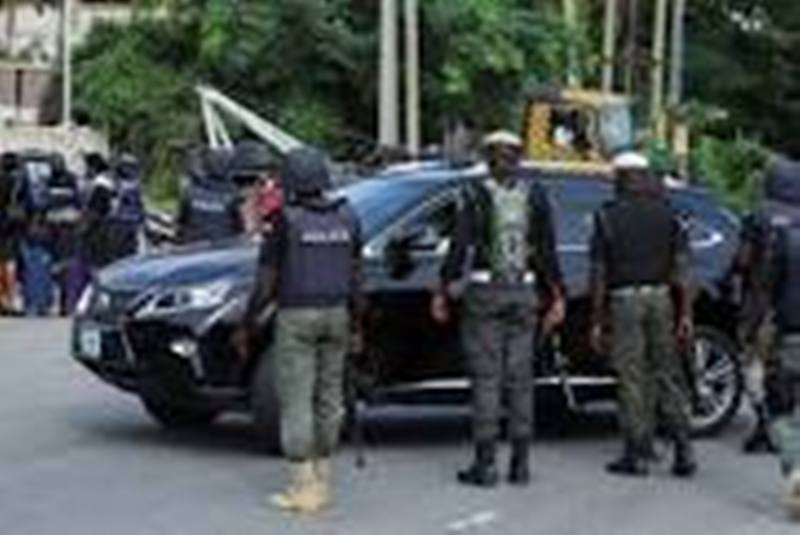 The rate at which our police personnel attached to "big" men and women are getting killed is no longer acceptable. These officers have been reduced to cannon fodder by the criminals gunning after the people they are sent to protect, states Vanguard Editorial.
On October 21, 2022, four police officers protecting Apostle Johnson Suleiman, General Overseer of Omega Fire Ministries International, were massacred on Warake road near Auchi in Edo State. Suleiman survived because he hid himself inside his bulletproof Sport Utility Vehicle, SUV. Also, in September 2022, Senator Ifeanyi Uba's convoy was attacked and five policemen guarding him were mowed down at Nkwo Enugu Ukwu Junction in Njikoka LGA, Anambra State. Uba was unhurt as he was ensconced in his SUV.
Just over the weekend, the convoy of former governor of Imo State, Senator Rochas Okorocha, was attacked at Ihube in Okigwe LGA, Imo State (along the Enugu – Port Harcourt Expressway). A police officer was killed but Rochas survived to tell the story.
The killings have gotten out of hand, but unfortunately the Police and other security agencies seem to have lost their human feelings over this unacceptable trend. We understand why they do not care. Posting police officers to protect big shots, especially politically-exposed persons, is big "business" for the police top hats.
No year passes, and no regime of any Inspector-General goes without public announcements that police escorts would be withdrawn. But it seems that the more these escorts are "withdrawn" the more of them we see around the elite.
The same applies to the routine announcement of withdrawal of police officers from checkpoints. These avenues of corrupt self-enrichment are allowed to thrive while the core police work: investigating and solving crimes, takes the back seat.
In February 2018, the Assistant Inspector General of Police, Zone Five Benin City, Rasheed Akintunde, revealed that out of the 371,800 personnel of the Nigeria Police Force, only 20 per cent were on regular police work. "The remaining 80 per cent are just busy providing personal security to some 'prominent' people," he said.
This country of over 200 million people is not only severely under-policed, but the few officers we have are shared among the ruling elite, leaving the ordinary people exposed in an insecure environment. As the Police Force is not a revenue-generating agency, where does the money realized protection services go? This is unacceptable. It is evidence of a corrupt and dysfunctional society.
This practice of apportioning police escorts to the highest bidders must stop. The "big" men and women should hire private security experts and leave the police to serve the society. That is how it is done in saner climes.
The current system of policing in Nigeria is irredeemably wrong. Our policemen and women also need protection.