US Commercial Attache Visits Sabre Office In Lagos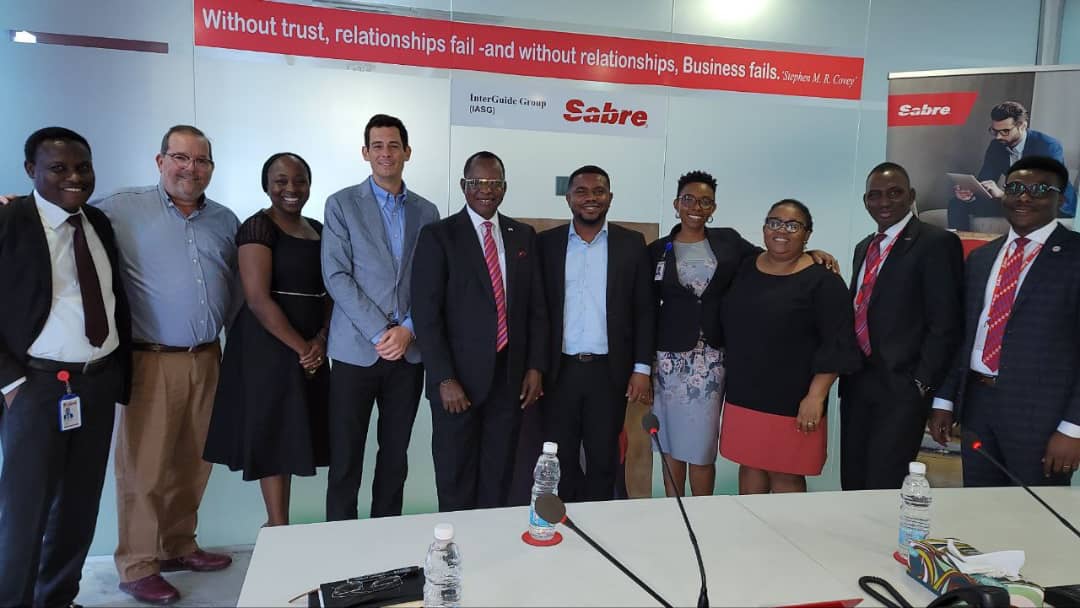 Sabre was pleased to welcome Mr. David Russell, Commercial Attaché for International Trade and his colleague, Banksharon from the US Embassy, to its facilities in Lagos.
The Sabre office in Ikeja, Lagos is the regional headquarters for Sabre operations in Central & Western Africa (CWA).
Sabre CWA Chairman, Dr. Gabriel Olowo proudly presented the customer support center, operations control and training facility, highlighting the over 80 local staff employed by Sabre in Nigeria and across the region.
As an important player in the travel distribution industry, Sabre has trained over 5000 Nigerian travel agents and in partnership with foremost Babcock University, producing the next aviation leaders with MBA qualification in Airline Studies.