Nigeria's Aviation Minister Promises To Carry Unions Along For Industry's Growth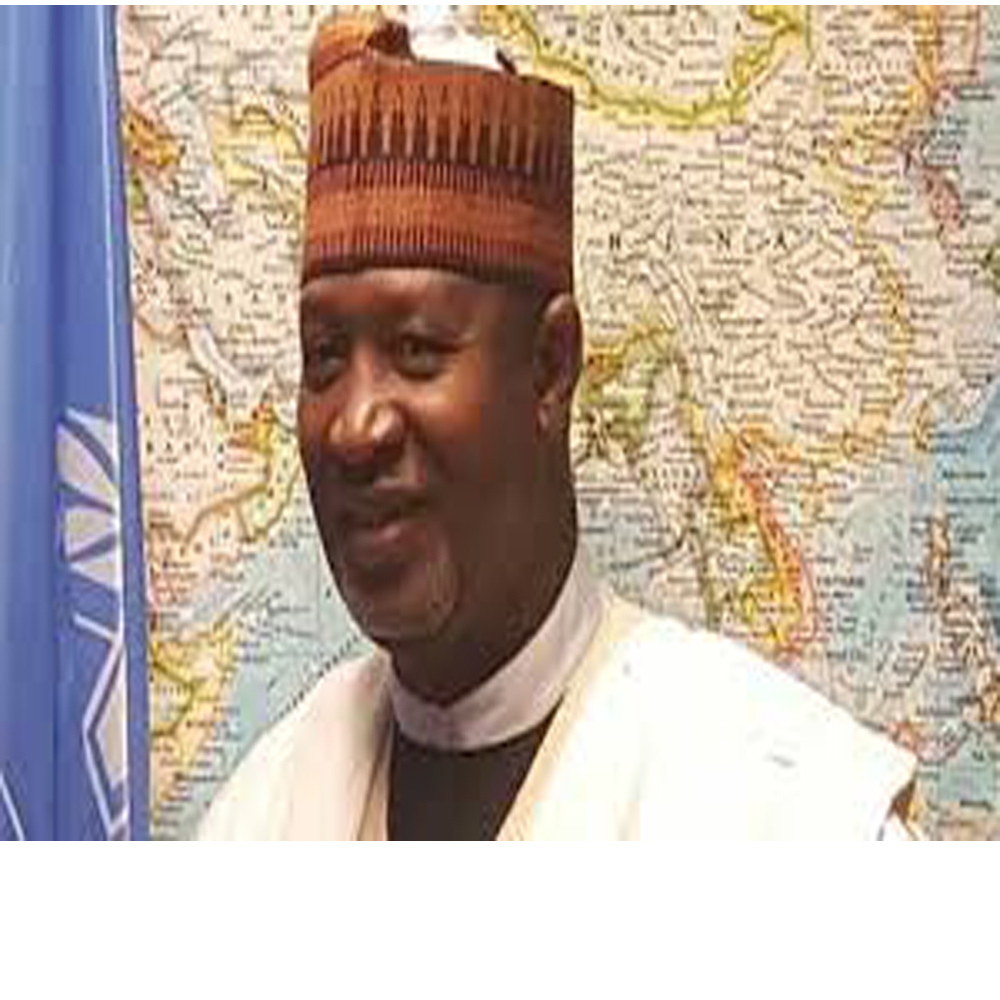 Nigeria's Minister of Aviation, Senator Hadi Sirika says his ministry intends to carry aviation unions along in policy decision making so that the industry will grow.
Speaking during the third National Delegates Conference of the Air Transport Services Senior Staff Association of Nigeria (ATSSSAN), held today at Ijebu Ode, Ogun State, Sirika, who was represented by the Commissioner of the Accident Investigation Bureau (AIB), Engr. Akin Olateru said: "We shall continue to carry labour along in policies and strategic moves to reposition the industry. We also expect the unions to reciprocate this gesture with a bit more consideration and support in the best interest of the aviation sub sector."
He cautioned aviation unions against issuing threats and carrying out industrial actions over issues bordering on conditions of service, explaining that the serious challenge posed by COVID-19 demands that all stakeholders work together to fashion out a viable pathway to a strong and healthy aviation industry that will offer everybody, including workers the desired dividends.
"IATA records show that as of 2018, air transport in Nigeria supported 241,000 jobs with a gross value added to GDP of US $1.7b. The forecast growth for the Nigeria Air Transport market was 174% in the next 20 years. If met, this would support approximately $4.7 billion of GDP and over 555,000 jobs," he said.
"It is agreed that unions exist to serve the interests of their members. However, in an industry that is known for low margins, especially the airline sector where labour is one of the largest cost, lowering labour costs becomes very attractive and unions will always kick. Yet, the industry needs labour just as labour needs the industry.
He said the International Transport Workers Federation (ITF) representing aviation and other transport workers worldwide, has joined forces with the International Air Transport Association (IATA), who represents aviation employers to chart a course for the future of aviation"
"We must all first work together to save aviation and keep the global supply chains going. Our unions and aviation management should prioritize collaborative dialogue to ensure the industry's financial health and the consequent preservation and growth which will eventually enable aviation employers provide acceptable conditions of service to their workers," he said.
Meanwhile, ahead of the Air Transport Services Senior Staff Association of Nigeria (ATSSSAN) elections of national executive members tonight at Ijebu Ode, Ogun State, the aviation industry and workers are in high expectations of who emerges as the next President of the most senior union body in the industry.
The dramatis personae for election into the office of National President are Comrade Ahmadu Illitrus of the Nigerian Civil Aviation Authority (NCAA) and Comrade Ahmad Danjuma of the Federal Airports Authority of Nigeria (FAAN), both of who are holding senior management positions in the two agencies.
Other aspirants vying for executive positions at tonight's poll include Comrades Emmanuel Jaja, Adekoya Olasupo Adegbola, Olaonipekun Olaniran and Tijani Ademola who are all gunning for the 1st two National Deputy President positions.
Equally, for the 2 National Vice President seats, the quadruple of Ayegbusi Olajide, Akingbogu Adekoya, Anthony Ogbuji and the only female contestant, Vera Egbukichi will slug it out to see those who clinched the posts.
The rest positions are national treasurer, national auditor, financial secretary, national woman leader as well as national trustee and ex-officios.
Meanwhile, campaigning for the various national executive positions hots up ahead of tonight's election in Ijebu-Ode where the union members, sister union officials, electoral committee officials and election monitors converged for the ATSSSAN 3rd Quadrennial National Delegates Conference.
The presence of the large contingent of aviation workforce top discussions among indigenes of the ancient town who described the event as one that has positively impacted the economy of the town as virtually all the hotels in Ijebu-Ode have been fully booked by ATSSSAN for their delegates from across Nigeria.
The election fever heightens as both Presidential candidates and their foot soldiers embark on their last minute campaign activities by visiting electorates in their hotels around Ijebu-Ode with their campaign manifestos.
The two Presidential candidates in their last minute campaign promises are giving mouth watering pledges and deals to all the electorates and aviation workers.
In his manifesto, incumbent President, Comrade Illitrus said he is coming to consolidate on the massive achievements his administration has put in place in the last 4 years plus. According to Illitrus, his administration has done a lot in most aspects of the workers welfare.
He said "you will be shocked to know that we have signed a record condition of service in the life of ATSSSAN within this period despite the challenges of COVID19. There were some of our affiliates that had no severance benefits in the last 10 years. No improvements on their CoS. We made promises to them which we achieved. We have signed in Arik Air, NCAT, SAHCO, Bi-Courtney, NCAA and others. I can go on and on, on the issue of the welfare of our members.
On debt settlements, Illitrus noted that his administration inherited N25 million liability with lots of staff issues unresolved.
He however, informed that "We have paid the debts as at today and we have resolved all the issues at our staff secretariat. We equally inherited the entitlement of two sessions of the National administrative officers that were left unpaid. We have paid the entitlement for the National officers for the last 4 years. If I leave ATSSSAN today, I am leaving free of all liabilities".
Affirming his chances to return to the office, the President said "I will be elected because my work speaks for me. Our people have seen what we have done and we have always run an all inclusive government. We will heal the wounds post election."
In the same vein, Comrade Ahmad stated categorically that he has a 5 point agenda for aviation workers, if elected as the national President.
Listing the 5 point agenda, Ahmad pledged installation of democracy in ATSSSAN; Capacity building/training of members; rejuvenation/strengthening of ATSSSAN national secretariat; teamwork and restoration of ATSSSAN glory.
Ahmad also promised to strengthen all the branches in such a manner that they have a say on issues. He said "It is our belief that if we democratize ATSSSAN, where issues of branches are taken seriously. We will go a long way in making a better ATSSSAN".
He promised that all branches will be carried when issues concerning them are brought for settlements, just as he assured that his leadership will listen to superior arguments at all times.
"We want to rejuvenate and strengthen our national secretariat. ATSSSAN members are not happy how ATSSSAN is being run at the secretariat level. There are branches and units that are not given the opportunity to function.
"We need to bring back the glory that ATSSSAN is known for in the industry. ATSSSAN has lost focus over this period. It is no longer the same. We need to bring back the strength the union has".
He promised to use dialogue, engagement and interactive measures to solve issues whenever any arises in any of their branches, adding that no leader can achieve success in isolation
On January 27, 2017, the incumbent President, Comrade Ahmadu Ilitrus had been declared the National President of the Air Transport Senior Staff Services Association of Nigeria (ATSSSAN) after polling 61 votes to beat his closest rival, comrade Chukwu Emmanuel here in Ijebu-Ode.