NAAPE Urges AMCON To Make Aero Pay Staff Entitlements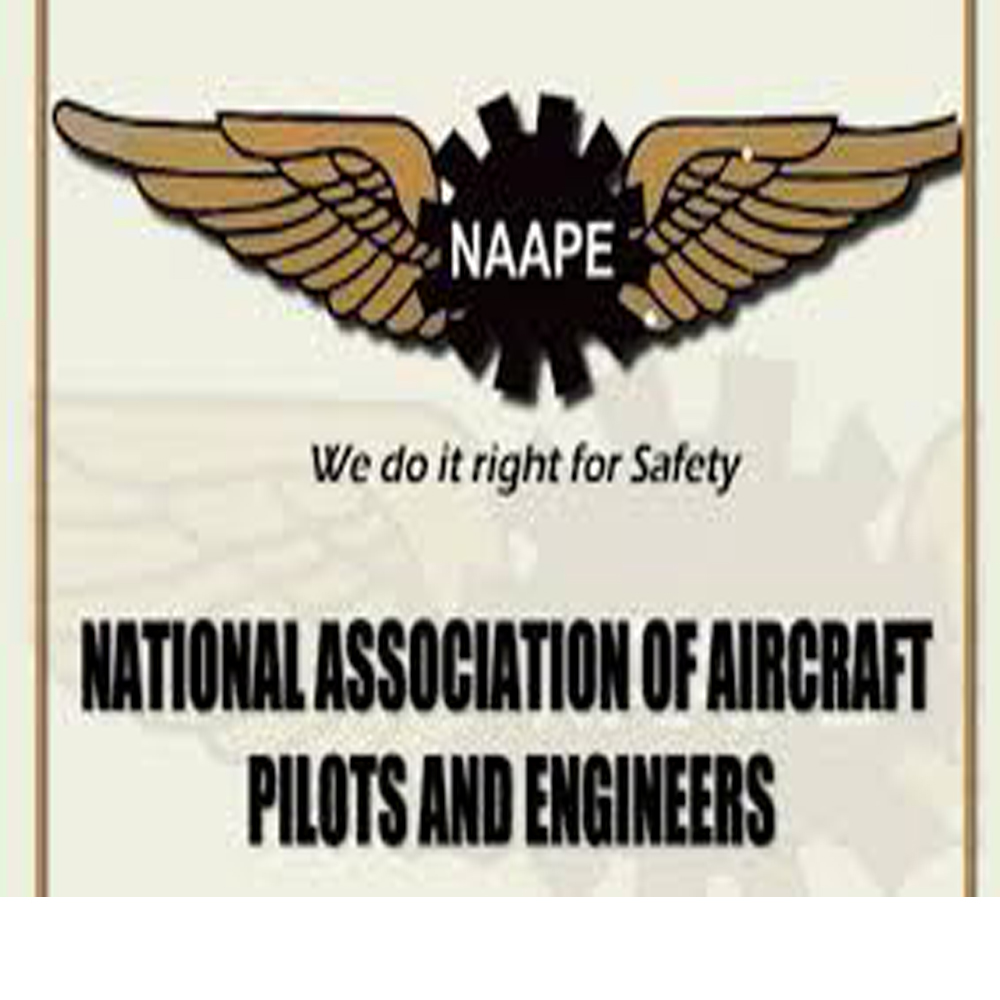 The President of National Association of Aircraft Pilots & Engineers (NAAPE), Engr. Abednego Galadima has called on the Assets Management Company of Nigeria (AMCON) to prevail on Aero to pay the pension of staff it is owing.
Speaking during a courtesy visit to NAAPE by the new executive of League of Airports & Aviation Correspondents (LAAC) led by Chairman, Mr. Olusegun Koiki, Abadnego said "the issue of redundancy payment in Aero Contractors has lingered on for too long and as you know, Aero is under receivership and they rendered people redundant since 2016. We are still battling to see that our members are paid their entitlements. You know the time value for money has already been lost. We are calling on AMCON to ensure that these monies are immediately paid so that these Nigerians will get on with their lives."
He added that "about 50 of our members were affected by redundancy in Aero. The total money I think so far is still being calculated because the management reneged on their promise to give every member a letter communicating to him what is due. So, we can't give you a specific figure at the moment. The union has agreed with the airline's management since 2016. It depends on how many years you have spent that will determine what will be given to you as a redundancy claim. The situation at Aero is still precarious."
He further said that "most private operators still owe our members pension. They deduct and not remit. We want them to be sensitized and let them know that it is not right. By the time it is accumulated, they won't be able to pay again. So, we want the entire industry to know."
"NAAPE is always willing to support the growth and development of the industry, particularly, we advocated recently for the industry to be given some palliatives because we know we have a symbiotic relationship with them. Once the airlines benefits, our members too will benefit. Aviation industry is the only sector that we know. We want the industry under our watch to grow," said Abadnego.
On airlines ordeal with professionals due to the pandemic, he said "already, we have intervened in all the issues we had with the airlines in the past. For instance, in Bristow, the company claimed that their business has dwindled and therefore some of the staff including our members were declared redundant. But they have paid them. Everyone has been paid. Nothing is outstanding. In the case of Air Peace, as I speak with you today, the airline has returned the staff salaries to pre-Covid-19 pandemic. And then, they also gave opportunity to those who want to come back to do so."