Illegalize Non-Adherence To Airport Master Plans, Uriesi Tells Government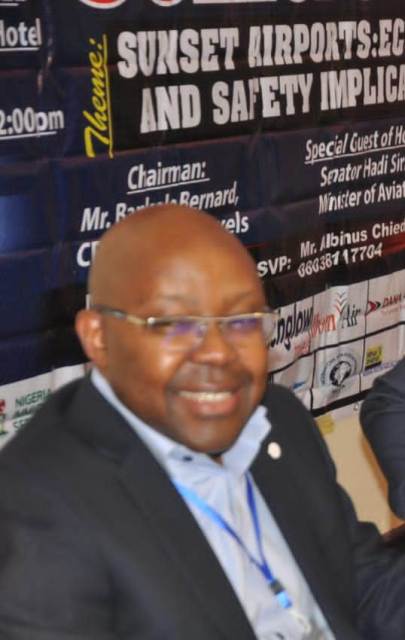 The Chief Operating Officer of Ibom Air Limited, Mr. George Uriesi has advised Nigeria's aviation authorities to illegalize non-adherence to airport Master Plans and make current, approved Master Plans a regulatory requirement for every airport.
Speaking at the 26th Annual Conference of the League of Airport & Aviation Correspondents (LAAC) with the theme: 'Sunset Airports: Economic & Safety Implications,' which held last Thursday at Sheraton Hotels, Ikeja, Lagos, Uriesi explained that both airports and airlines had roles to play to sustain airport operational performance.
He advised airport authorities in Nigeria to "prioritize airfield infrastructure and provide the necessary ILS and accompanying accessories for every airport, keep airports open to meet the needs of airlines and other users" and further establish a local aircraft lessor /financing vehicle that would allow for the domiciling of aircraft payments in local currency as this would make a huge difference to the air transport sector in Nigeria.
"Maximizing Runways Utilization" was the title of his paper he presented at the conference that attracted various industry stakeholders.