Fixing The Weakness Of Local Airlines, By Olowo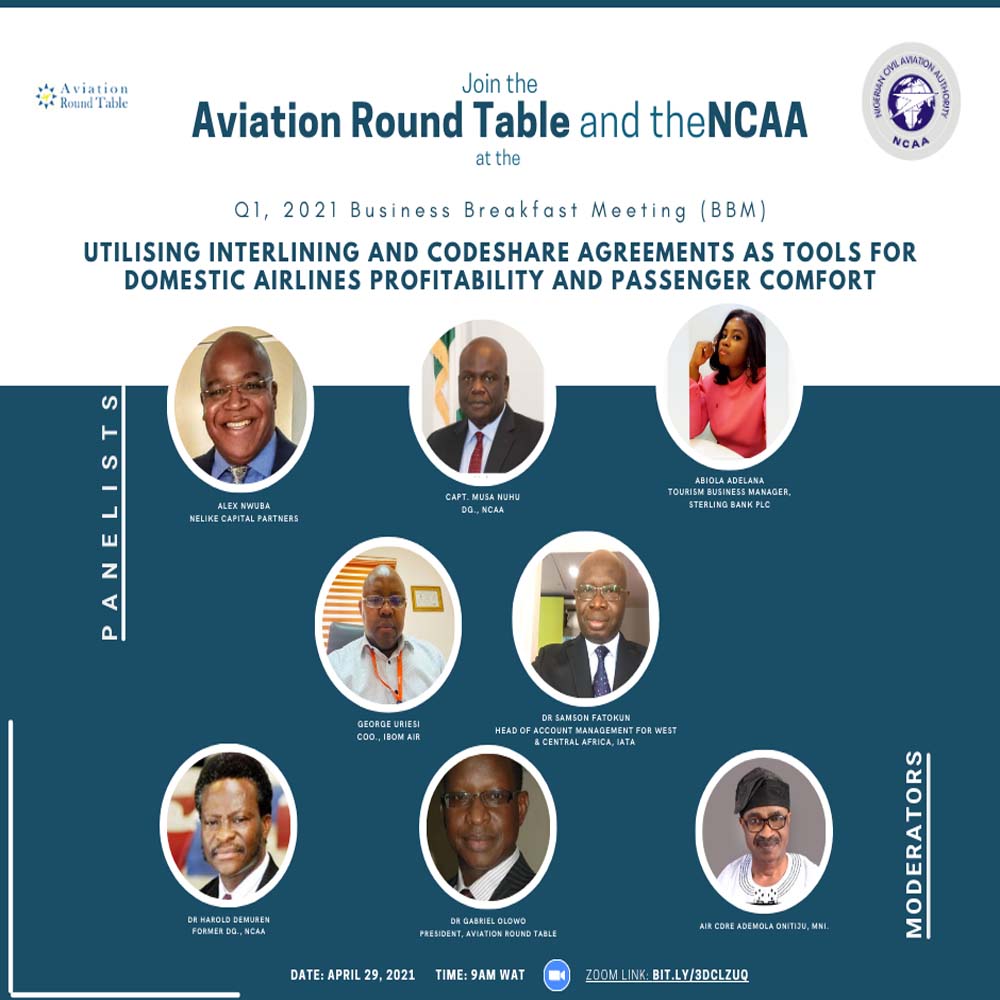 The President of Aviation Safety Round Table Initiative (ASRTI), Elder Gbenga Olowo says interlining, code-share and other forms of collaborative agreements will help Nigerian airlines to make profit, become stronger and healthier.
In his welcome remarks today at a webinar organized by ASRTI with the theme, Utilizing Interlining & Code-share Agreements As Tools For Airlines Consumer Rights, Safety And Profitability, Olowo said the airlines subject passengers to untold hardships with their poor On-Time-Performance (OTP), resulting from their either inadequate or depleting fleet, which eventually affects turn-around time and directly or indirectly, affects economic health of the airlines.
He emphasized the need for the airlines to be in a Clearing House, stating that Billing Settlement Plan (BSP) captures ticket sales, tariffs and taxes.
"Once the tickets are sold, the data is captured because there is a central processing unit," he said, adding that after several years of talking about collaboration among Nigerian local airlines, the time has come to use some form of regulatory inducement to pursue and achieve it.