Copterjet CEO Canvasses Collaboration For Aviation Industry Growth, Financing For Nigerian Airlines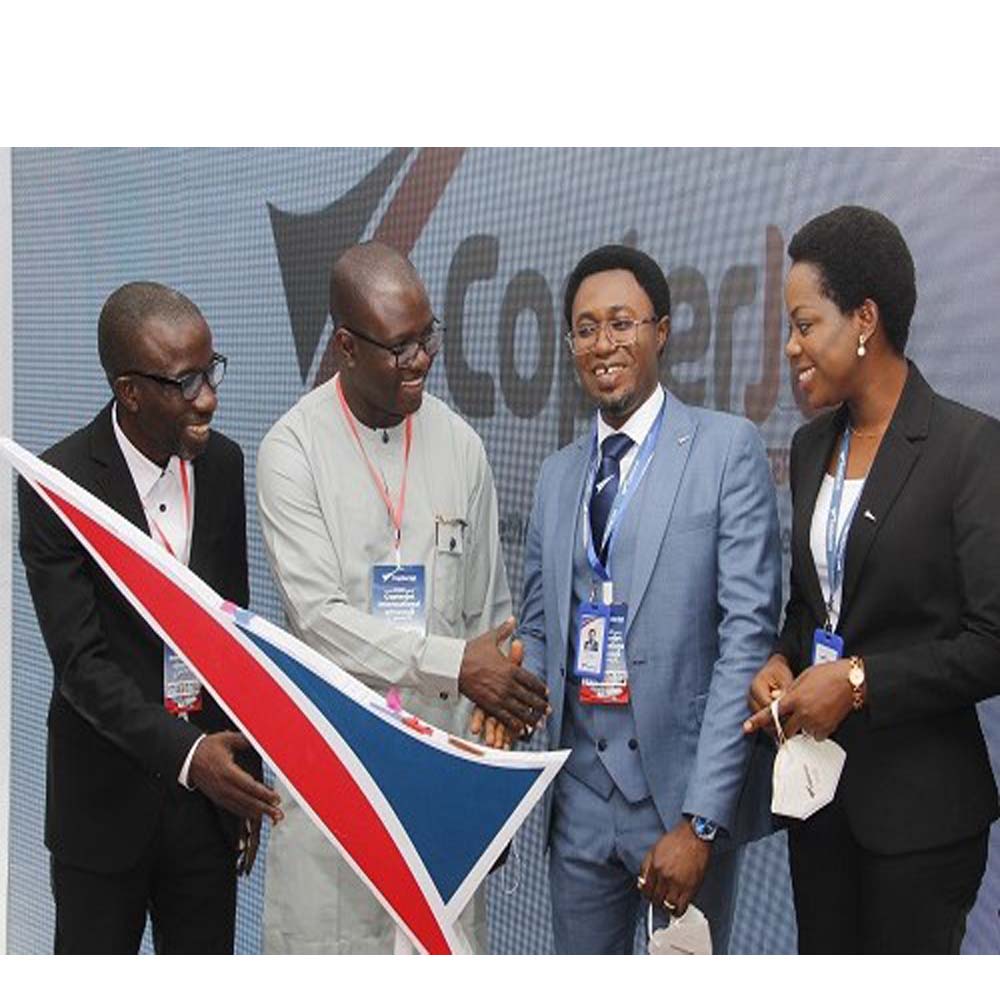 The Chief Executive Officer of Copterjet International, Capt. Victor Olorunyomi says there is need for private sector initiatives and a team up by both public and the private sectors towards the growth and development of Nigeria's aviation industry.
Speaking today at the Brand Launch of Copterjet International at Legend Hotel, Murtala Muhammed International Airport, Lagos, Olorunyomi said: "We need to embrace collaborative initiatives that will enable the industry to thrive"
"We are quite convinced that in the next five to 15 years, we will begin to see a new dawn emerge in Nigeria's aviation industry"
"In Copterjet, we are leveraging on the great passion to drive initiatives. Can we do it alone? No! We need everyone."
Olorunyomi emphasized that there are immense growth opportunities in Nigeria's aviation industry. "It is only important for us to come together and put in place, the necessary blueprint for success," he said.
"If we must remain competitive as an industry, airlines must be given the necessary support to thrive."
Citing the government and stakeholders' support enjoyed by Emirates from the Middle East, Olorunyomi said given the right environment and financial support such as single digit interest loans, compared to the rest of the world, most Nigerian airlines would do better.
"Having the right financial infrastructure in place is very critical. We use this medium to call on private financial institutions. These airlines need the right financing tools."
He equally emphasized the importance of the right operational and policy framework. "Given the right policy framework, the private sector initiative is robust."
He further noted that there have been changes in dynamics of the economy as in some parts of the world, what the aviation industry is contributing to Gross Domestic Product (GDP) has surpassed what is generated by oil while contributions from tourism have surpassed that of oil and gas.
He further stated that his company had come to take aviation industry in Nigeria to an enviable heights and also, to close the gaps between the lessor and airline operators, adding that Copterjet International roadmap has been strongly defined by its services. He said Copterjet is committed to driving the aviation sector.
Making his remarks at the event, the President of National Association of Aircraft Pilots & Engineers (NAAPE), Engr. Galadima Abednego said NAAPE always encourages investment in the industry "because we know that the sky is big enough to take everybody."
He expressed confidence that the industry would experience newness and progress with the emergence of Copterjet since Nigeria's aviation industry has a gap that needs to be filled.
"Copterjet will provide services in asset management, leasing and aircraft maintenance. They are here to support us as an industry and as a nation," he said.