Airports Infrastructure Gap: Suspend FAAN's Contributions To Federation Account, FAAN Urges Government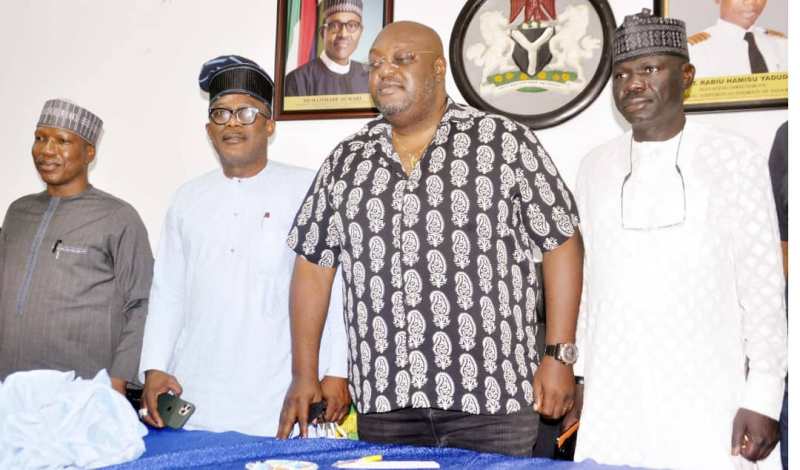 The Managing Director/CE of the Federal Airports Authority of Nigeria (FAAN), Capt. Rabiu H. Yadudu has called for the suspension of the agency's contributions to the federation account as part of efforts to help FAAN address the prevailing challenge of infrastructure gap.
Addressing the members of Senate and House of Representatives' joint Committee on Aviation over the weekend during their oversight visit to FAAN's Headquarters annex in Lagos, Yadudu said: "The Industry has infrastructural deficit which has to be bridged. Therefore, Government Support in this area is needed. This can be achieved by suspending the contributions to the Federation Account in compliance with ICAO Standards and Recommended Practices (SARPs) Doc 9562 on Airport Generation, which provides that "Revenue Generated by Airports should be transparently re-invested wholly in operating and developing Airport facilities."
He further said: "l like to reiterate that Aviation Business is global, technical and highly regulated with huge infrastructure requirements; furthermore, it is necessary to re-emphasis that Aviation Business is driven by volumes and turnaround with operating profit margin of between 2.5–5%. Without the required volumes and traffic, it will be difficult to breakeven. Nigeria is expected to be a hub in West Africa/Central Africa Sub-Region; this expectation can only be met with more funding to ensure provision of modern and up to date infrastructure and technology. This, we believe can be achieved with your support.
The Aviation Agencies urgently needs intervention fund from the Federal Government to address infrastructural gaps and position the industry for better service delivery and contribution to the National economy."
Receiving the distinguished national assembly officials, Yadudu, who led the FAAN Management team to the meeting, expressed the Authority's appreciation to the Committees, noting that the organization has enjoyed the highest level of support, collaboration and co-operation from the Committees in her bid to realize her vision of being among the best airport groups in the world. In particular, he appreciated the Committees for their efforts at repealing the existing Aviation agencies Acts, and enacting new ones.
He highlighted some of the achievements of the Authority in the recent time to include; design, building and maintenance of interior spaces and assets at MMA, Lagos, Abuja and Port Harcourt terminals, construction of airline office block at Port Harcourt, rehabilitation of fire and rescue building at Port Harcourt, construction of Aviation medical clinic at Enugu international airport, replacement of terminal building ceiling at Enugu international airport, construction and furnishing of lounge at new international terminal, Abuja Airport, renovation of Aviation medical clinic at MMA, Lagos, provision of Covid-19 canopies and other support structures across all the nation's airports being managed by FAAN, continuous training and capacity building for staff, amongst several others.
He added that the construction of the Lagos new terminal has reached 98% completion, and the terminal will be commissioned before the end of March, 2022.
Furthermore, he enumerated other challenges militating against the realization of FAAN's goals to include, capacity and contribution of airports to revenue generation, human capacity development, economic challenges affecting revenue generation, accumulated debts, rising operating and maintenance cost, amongst others. He requested the Committee to assist and collaborate with FAAN in finding lasting solutions to these challenges.
In his response, the Chairman, Senate Committee on Aviation, Senator Smart Adeyemi commended FAAN for all the agency has been able to achieve despite the challenges posed by Covid-19. He added that FAAN should work more in the area of improving on airport security using technology, and also ensure that her human resources are well motivated.
The Chairman, House of Representatives Committee, Honourable Nnolim Nnaji on his part, advised that the new international terminal in Lagos should be reopen as soon as possible, since it is the most patronized gateway in the nation.
Stating that the Committee is also interested in the welfare and well being of workers, he noted that aviation is key to the socio-economic development of Nigeria, and as such they will assist in whatever capacity possible to ensure that the industry is both robust and effective.