Air Peace To Pay For 10 Aircraft In 2023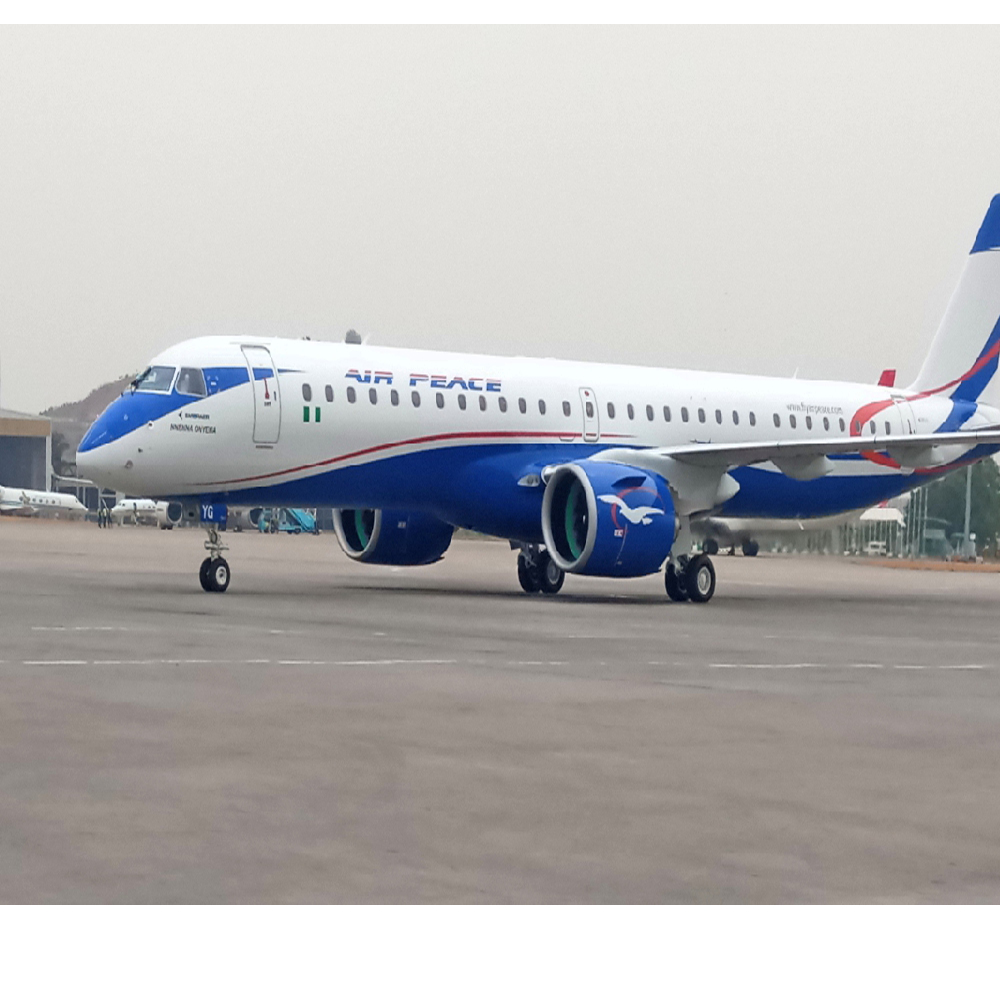 The Chairman of Air Peace, Mr. Allen Onyema says the airline will pay for 10 aircraft in 2023.
Speaking during the recent delivery ceremony of Air Peace third E195-E2, Onyema said: "By next year, we hope to receive all the 13 planes we made firm orders for and by the end of 2023, we intend to activate payment for another 10 of the aircraft brand, which will bring the total to 23. We have new routes that we want to deploy the aircraft to. We have new routes that we have just opened, and more routes will still be explored in the coming months."
Onyema said the acquisition of the 30 new planes, when fully operational, would create 17, 000 jobs for technical personnel in the country, in addition to the over 3,000 direct and indirect employees currently. He hinted that the airline would be opening Gombe soon and plans to deploy the brand new aircraft to West Coast and the broader African region.
Similarly, Onyema said the airline is planning to commence the Lagos-London route, with the assistance of the Nigerian Civil Aviation Authority (NCAA) which is working on fast-tracking the process.
The Minister of Aviation, Senator Hadi Sirika, represented at the occasion by the Permanent Secretary in the Aviation Ministry, Mr Hassan Musa said the acquisition of brand new aircraft by Air Peace is in tandem with Federal Government's roadmap for the nation's aviation industry, adding that the feat is a step in the right direction.
Sirika stressed that the use of brand new planes by Nigerian carriers would change the dynamics in airlines' profitability and sustainability, by driving down maintenance and fueling costs.
Onyema, commended Sirika for engendering tremendous changes in the sector, while adding that the industry has experienced exponential transformation since he assumed office.
It can be recalled that just recently, Air Peace took delivery of its third brand new E195-E2 jet out of the 13 ordered from Embraer, with five more to be delivered before 2021 runs out.