AABSE 2022 Seeks To Fix Broken Links In Aviation Customer Service, Experience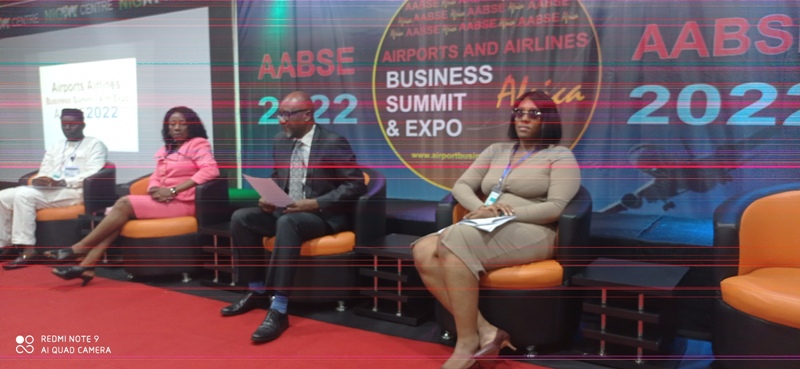 The first of the three-day Airports And Airlines Business Summit & Expo (AABSE) 2022 was quite enriching as participants sought to find ways of 'Fixing The Broken Links' in the quality of customer service and experience in Nigeria's aviation industry.
Yesterday, the events scheduled for September 20 to 22 with the theme, Fixing The Broken Links, kicked off at NIGAV Centre, Murtala Muhammed International Airport, Lagos with presentations and a panel discussion session.
In his welcome address, Chairman of the Organizing Committee, Mr. Fortune Idu noted that instead of the aviation industry's status of recovery from effects of Covid19 setbacks, the industry seems to be going back to the covid era in terms of traffic partly because of oil crisis resulting from the Russia-Ukraine war.
"This year's summit also will be addressing service delivery from provider's positions to customer's expectation. The time for Innovative Customer Experience management is now. With the growing status of both airlines and airports customers, their expectations are constantly changing and evolving rapidly. It is no longer sufficient to deliver a safe service only, but greater expectation is on the operational quality and management of total end users' experience" said Mr. Idu.
He further stated that "this year's summit is very unique as we try to address the needs of the common denominator in air transport services delivery, which is the customer."
The focus areas of customer needs for fixing are speed, safety, comfort, affordability and reliability.
Making her presentation on customer management, Ms. Adebola Adedugba, a multiple award winner on customer service management stated that the customer is the bloodline of any business. She identified professionalism, patience and people-first attitude as elements of great customer service, stressing that culture, care, consistency, communication and competence are critical in customer service management.
FCI Consultant, Mr. V. Adegoke in his presentation on Customer Experience Management In The Aviation Industry, emphasized the importance of value creation and other critical components of the customer experience, despite the monopolistic status of airport service provision in Nigeria.
Speaking on behalf of the General Manager, Customer Service, Federal Airports Authority of Nigeria (FAAN), the Assistant General Manager, Mr. Arhihen Ekelem stated that there is a loss of significant revenue when the passenger's mind is not at rest as a result of poor service quality. Speaking on Technology and Customer Experience, he noted that passenger expectation on service experience begins from when he leaves his house to head for the airport to travel, and that planning by his service provider to offer this experience should equally begin from there.
He stated that with technological innovations, airports are already increasing their projections of revenue to be generated from non-flight related and non-aviation related services.
The panel discussion session revealed that a good passenger experience encourages the customer to spend more money and so, there is need to plan the customer service experience right from the home of the customer by understanding the customer's needs, planning and designing the desired experience in order to offer it.
The discussants resolved that investing more or increasing spending on customer experience would help to enhance it and achieve gold customer service and experience.